We've collected enough waste clothe and decided to make the flowers by Tsumami Zaiku ( clip and fold the clothing and make birds or flowers. It's Japanese traditional handcraft). We've introduced Ojizo Sama , Otedama Tapestry.in the previous blog. This time we made just simple flowers but it looks perfect for upcoming Mother's Day. Small gypsophila the beautiful red carnation in the bouquet. Even a small gypsophila takes the same effort as the flowers by Tsumaki Zaiku. I believe there is no difference of beauty or value among any flowers in the field of upcycling.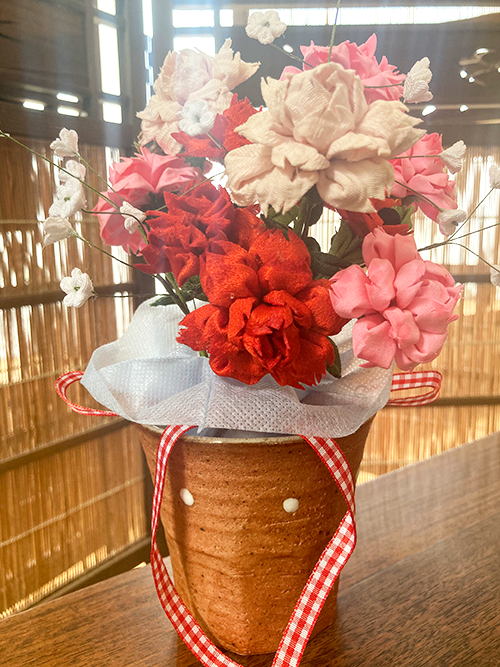 If you prefer the artificial flowers because of pollen allergy, the upcycling bouquet is a good alternative. You can decorate the room during years. Not only for Mother's Day.
All flowers are made by Tsumaki Zaiku method.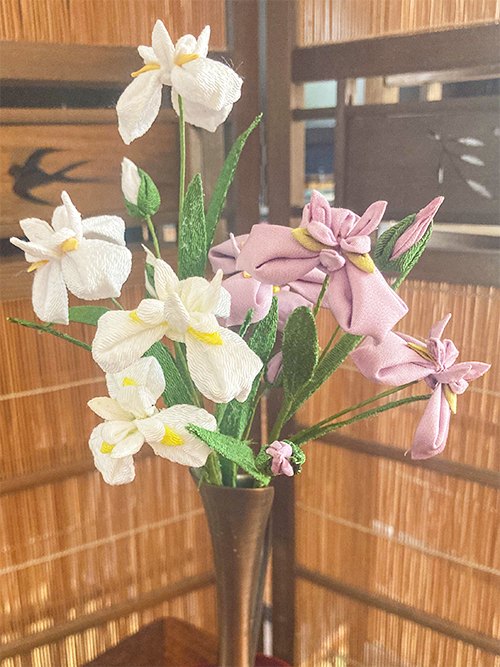 It's Japanese iris. I picked up soft colors to realize the real flower's appearance. Does it look like real fresh flowers?

More "Hagire" (waste cloth) items will come soon. Stay tuned for the next post!