Cherry blossom season was coming early in this year nationwide and Tohoku ( north Japan ) is no exception. People love watching the cherry blossom and it is a part of Japanese culture. I love to walk along the cherry trees but we don't have the opportunity to spend time outside in the current corona pandemic. However, the good thing to us is that we have enough time to create new items! As we introduced Litte Jizo from waste clothes we have now plenty of waste clothes and it's time to use up the original Kimono. Different from the real flowers living for the moment, the beauty of these Kimono flowers never fade away.
We made these little flowers from time to time besides upcycling the Kimono and finished it to two tapestries in white & black. The main material is tie dyeing Haori coat in pink.
---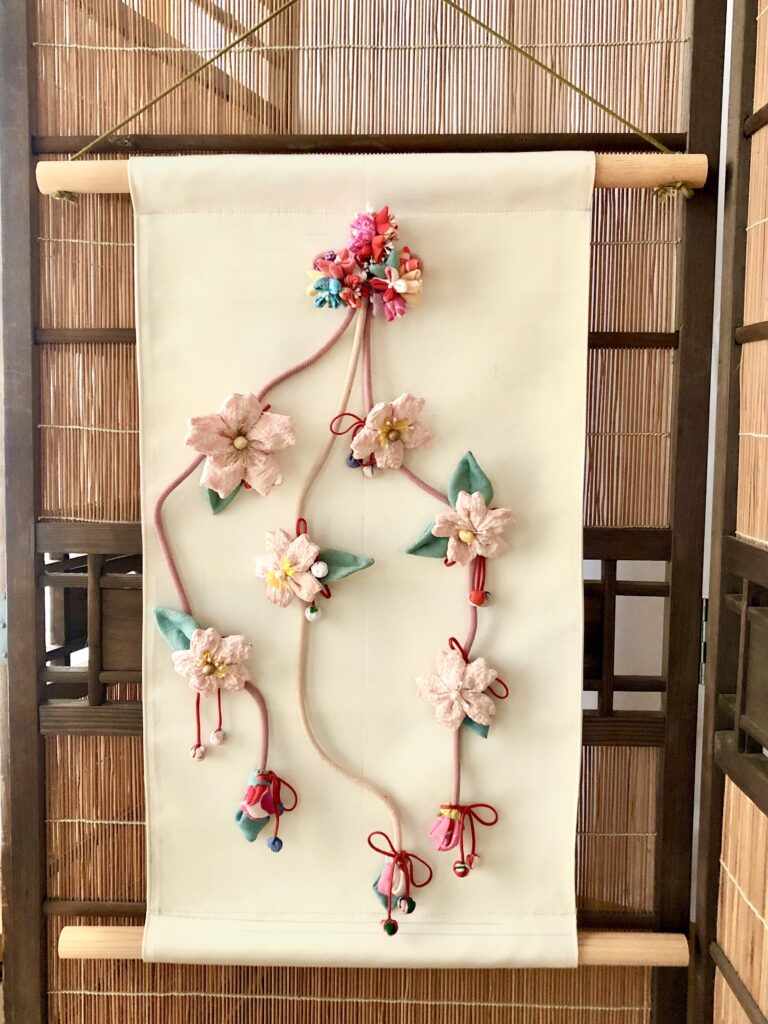 ---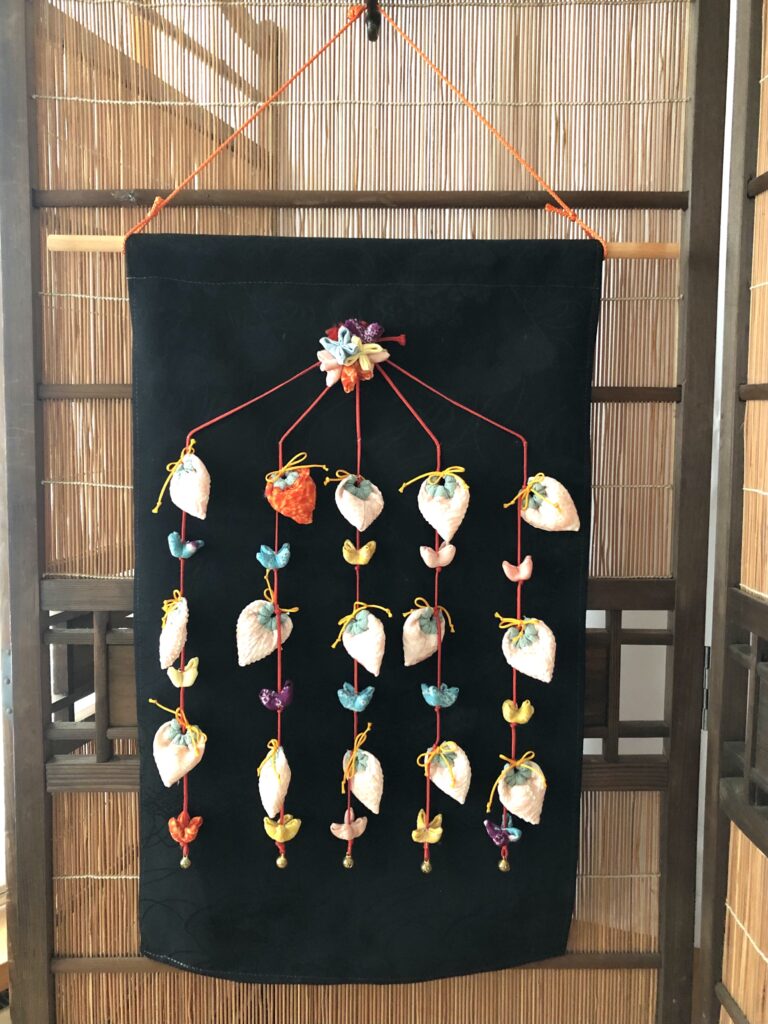 Momo - peach tapestry
The peaches made from waste clothes are handing on the mourning Obi. All objects are sewed with Edo Uchihimo (braided cord). On the bottom of the cord the small bells are attached (makes clear & lovely sound. )
 Litte Jizo from waste clothes & these little flowers were made in spare time. We rather proceed the items from waste of clothes litter by little than finish them at one time. We don't think much about how it should look like at the end. We neither have the right answer nor the right product for upcycling. Anything we do will be the unique work and that's why upcycling is so fun.