Revive
The Japanese Kimono
In Modern Times Himizuya uses the Japanese traditional vintage Kimono and Obi for upcylcling.
Most of textiles are 100 years old
which were very trend between Taisho and mid Showa period(1890~1960).
Our passion for upcycling is
revive Japanese traditional kimono by studying old to understand new. Upcycling isn't just a remake or recycle.
It's recreation of the value of Japanese beautiful tradition in modern times.
Shoulder bag
made from apron of Sake brewery
Traditional work apron of brewery turned to shoulder bag. Original stiff fabric keeps the bag very chic.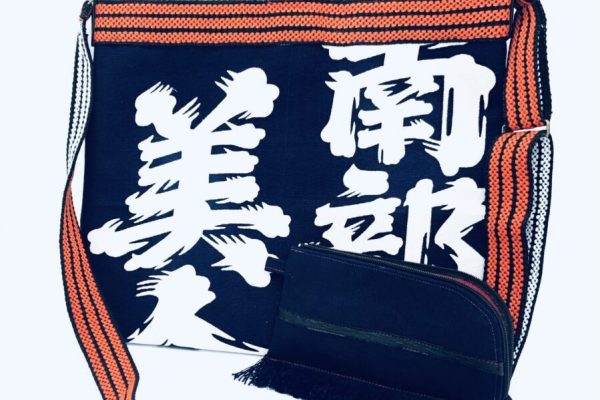 Litte Jizo
Don't throw it away! Maybe you can still make some cute Jizos if you gather small pieces of cloth. That's the beauty of upcycling.
Inspired by
Vintage textiles.
When we make a new product we always start with choosing textiles we're going to use. Then we design the end product. This process hasn't been changed for a while since we got so much inspiration as studying the old textiles.
Gorgeous and unique patterns of textile give us an unexpected inspiration and it makes our product one and only.
treasure from good old days.
We use very unique vintage textiles and combine various materials in one product. Therefore every product is different. There is no one who has the same handbag as you in the world.
We recreate the beauty of Japanese Kimono as we combine classic and modern style.