I wish I could have that item ...we start sometimes with such inspiration when we make something new. Today, we made an Amazon Kindle cover made from the Kimono from mid-Showa era. We used the padded liner for the cover. (It's actually the waste cloth but still fits perfect for electric devices to prevent damages) .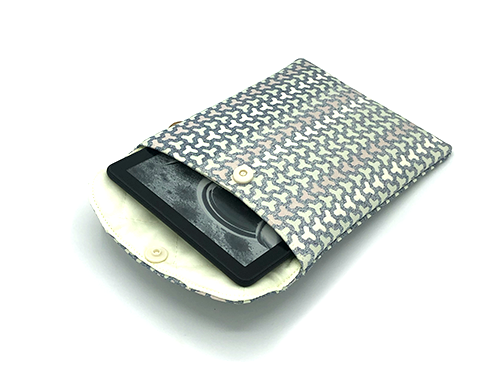 After consideration whether vertical or horizontal shape of the design I decided to go with vertical design. A small button is attached on the flap and makes easy to open and close.
I never had a specific case or covers for my Kindle, but after putting the kindle in the new case, I realized that the case is just perfect as if it was made only for me. It feels very special.
As I read many books in parallel the Kindle works perfect for me. I don't have to carry heavy books on my way or during travel.
These are the handbags from the same Komon pattern Kimono in different colors. Since the material is silk it feels very soft and has glossy surface. These items are my recent favorites and I hope you like it, too!