Happy New Year! The year 2022 has flown by in a blink of an eye, as I was busy creating new items every day.
It is very exciting and gratifying to have more opportunities for different people to see our upcycled work.
We have always wondered if there is any upcycling use for Taisho and Showa era obi clips and haori cords that lie in chests.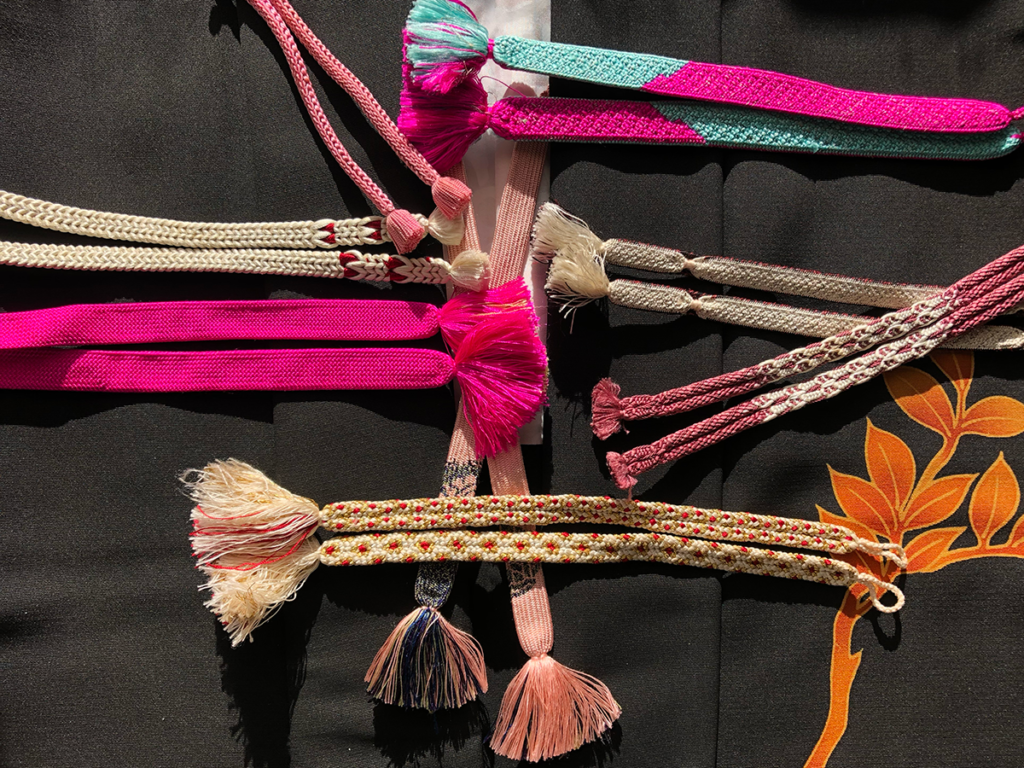 ---
There are many things to feel when looking at the many haori cords used in the Showa period, when many people wore haori. Beautiful shades, a deep and rich texture, a warm feeling, and so on. The colour schemes, designs, thicknesses and other details of fashion must have been used for haori cords...

This year, we will continue to work hard on my artwork as new ideas come to us.
We look forward to your continued interest in the new year.