We've made some bags like as&nbspMeisen Silk bag (Flowers), Meisen Silk bag (Arrow Feather), Meisen Silk bag (Rose) before. Since then we've been thinking of making some new items with Meisen. Finally we did come up with an idea of bi-fabric bag. Including Doro Oshima Kimono which we introduced asHandbag andShingenbukuro we'd like to introduce three new items today.
Especially, we picked up bright colors as texiltes since we've made bags only in dark colors recently...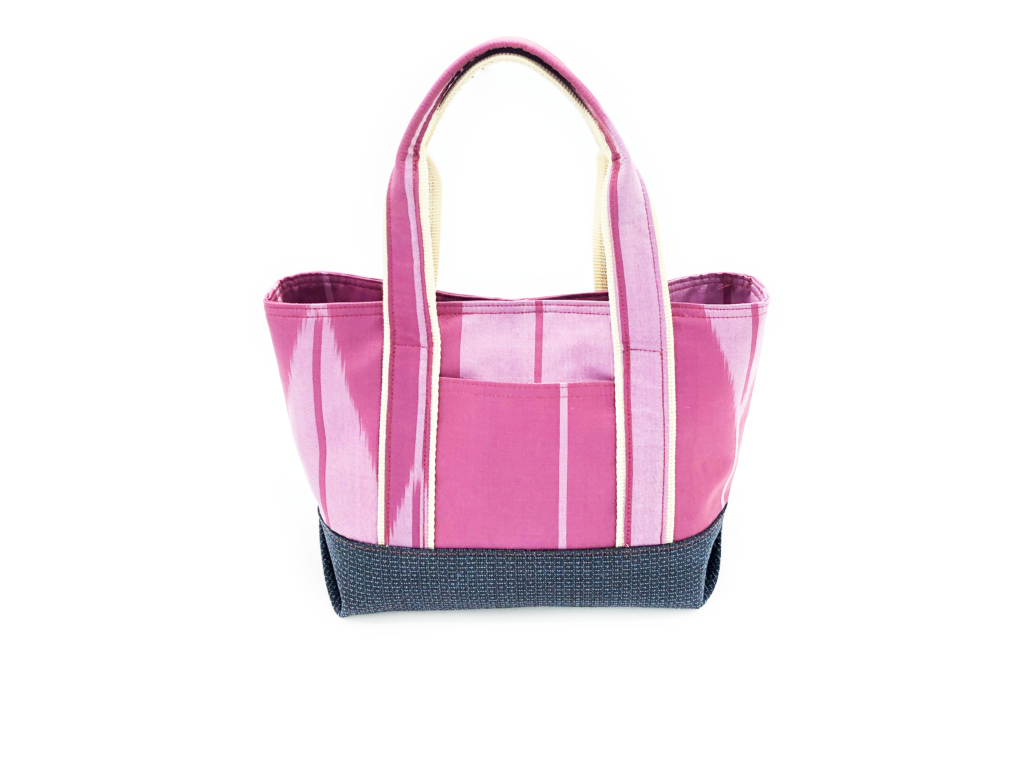 Arrow Feather X Wool Kimono
Meisen silk with classic arrow pattern is combined with wool Kimono in navy. The color of body machetes well to bottom gusset in navy. Side pocket is useful for sorting key & phone etc..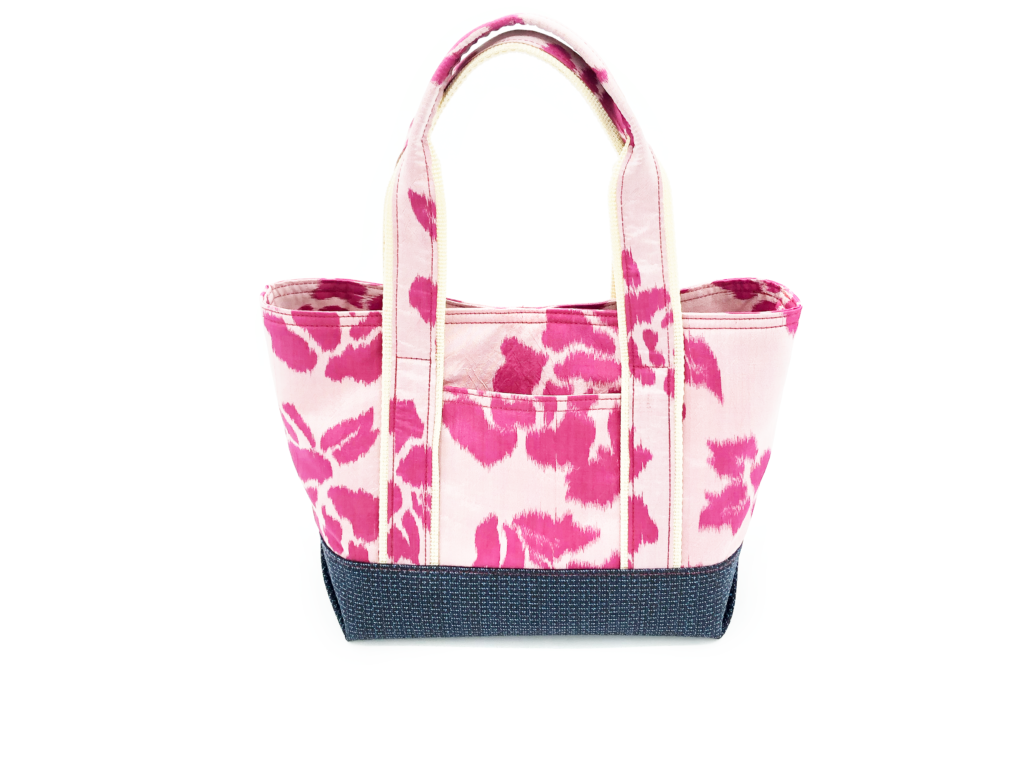 Rose X Wool Kimono
Rose pattens is also classic as well as Arrow. You might think rose pattern on the main body is too much for you, but the wool Kimono in navy can harmonize it and enables a perfect look.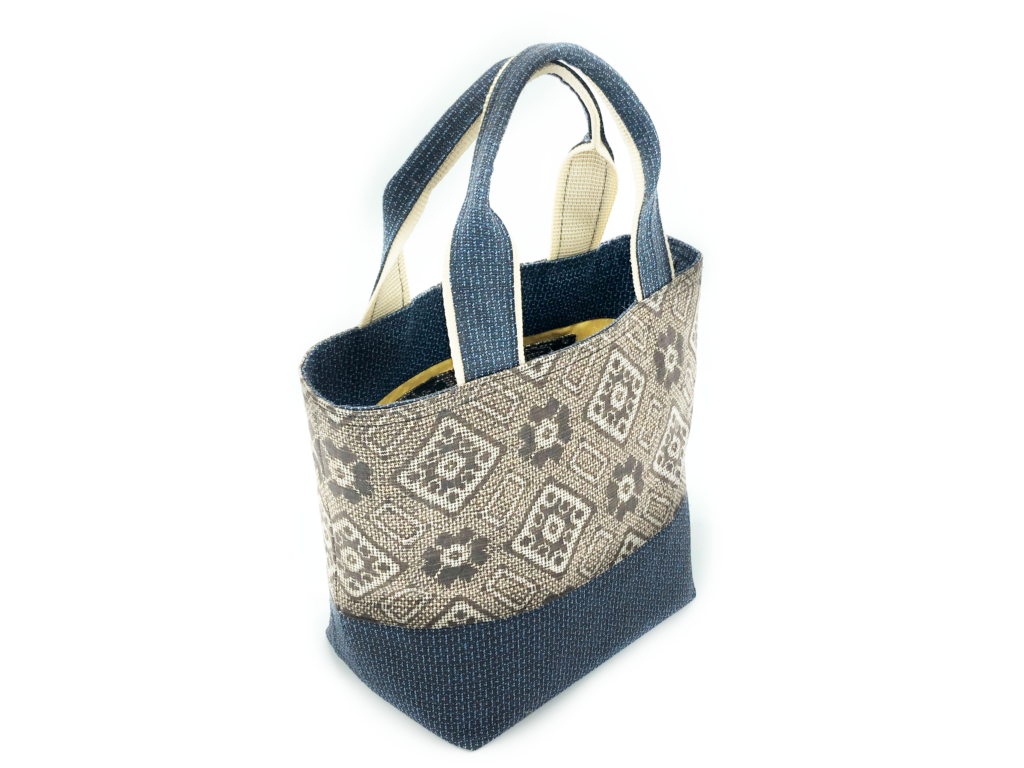 Doro Oshima X Wool Kimono
Doro Oshima Kimono is one of our favorite textile. It matches for everything. Geometrical pattern of Doro Oshima and simple fabric of Wool Kimono are well harmonized. The bag is designed smaller then Meisen Silk bags above.
---
Bi-fabrics bag unleashs more possibilities. There will be a bunch of new combination of textiles which we can never come up with. It's really fun that we can pick up any kind of textile and finish the product. Each item has special character and we hope that our product can surprise you beyond your expectation.