Mother's Day is over, but we still have a little beautiful flowers from waste clothes on the table at atelier. Just a small single flower can make me so happy.
You can attach the rose as a charm on your purse or it's also recommended to use hair accessories or corsage.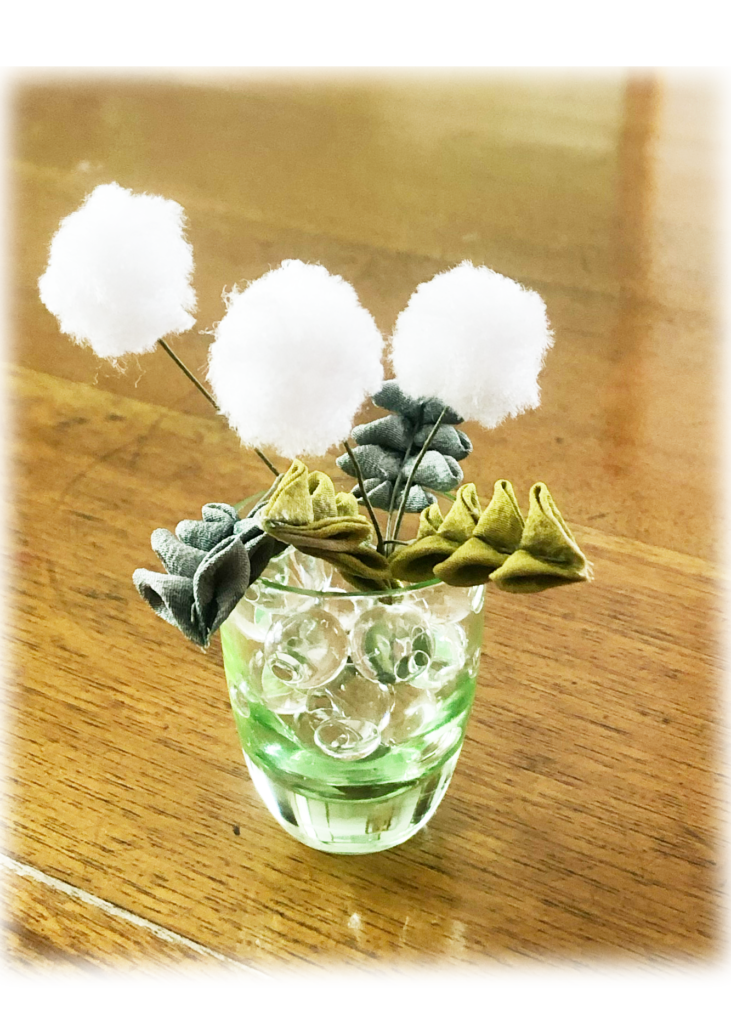 The floss of the dandelion won't blow off unless. you keep it indoor. (Good for you) It matches to a green colored glass.
---
I'm very grateful to...not only Mother's Day but
Also all of our customers who use and love our items. Thank you so much! Your kind words and feedback motivate us always. We'll release the new items soon and we hope you like it!