We made two tote bags with side pocket and bottom gusset. The same patten is used for both tote bags and the only difference is the size and textile of the bags. How about it for the present for Mother's Day?
– 01 –
Doro Oshima Tote bag with stunning geometric pattern
The first bag of today is a tote bag from Doro Oshima. (Doro Oshima is Japanese traditional textile by mud dyeing) . We've made a Shingen Bukuro from the same Kimono as well as many items already. Today, we created a small tote bag from Doro Oshima textile. You might think the pattern of the textile isn't typical Japanese Kimono at first look, but this stunning geometric pattern is real vintage Doro Oshima. The tote bag is H21 x W32 x D10 cm size. The bag has two side pocket on the both sides. It's very useful as you can put your things in and out easily. The mourning coat (Haori Coat) in black is used for piping surrounding the body. The combination of brown and black is perfectly matched.
The binding of the opening is faced each other with magnetic closure. (It increases contact area and secures the opening). The form of tote bag looks different when you close the binding. You can change the form whatever you like.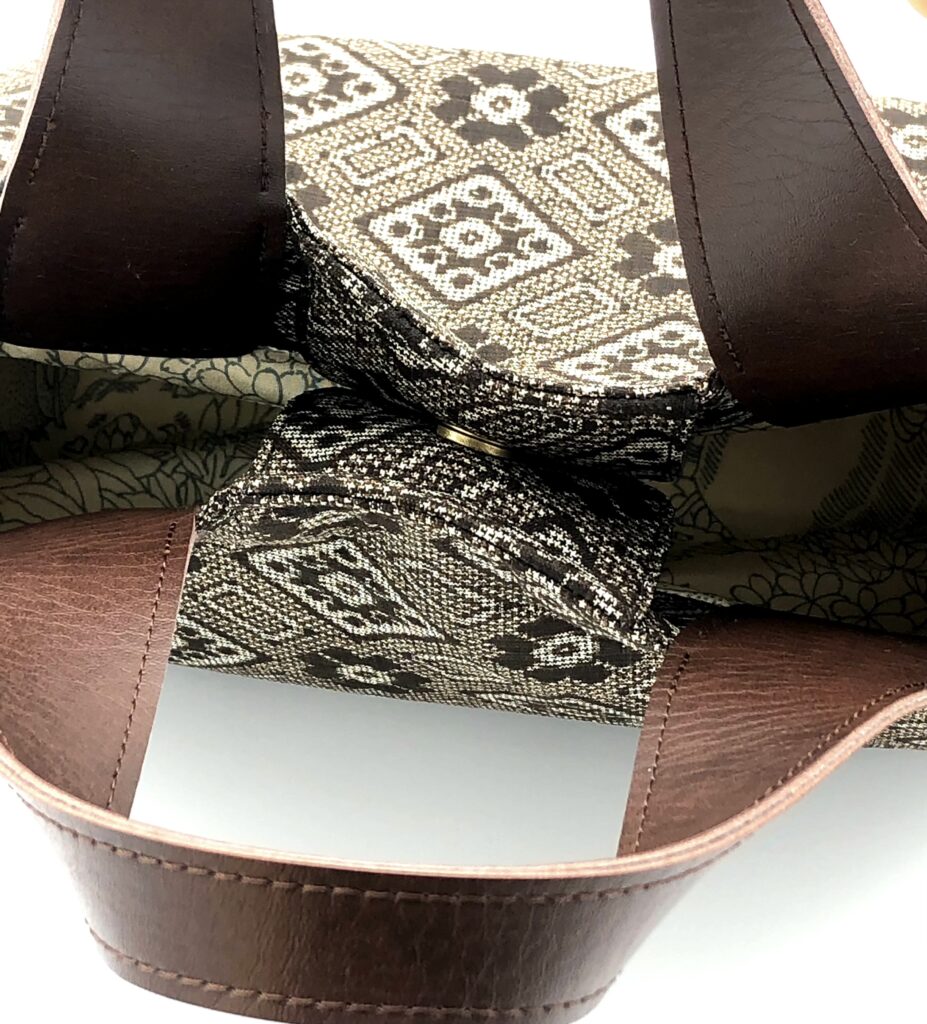 ---
– 02 –
Edo Komon tote bag with purple flowers
Flowers and leaves are motif of the Edo Komon Kimono. Edo Komon has usually small and delicate pattern which is hardly distinguished from a distance. Edo Komon is dyed in one color. This tote bag's size is H24 x W37 x D12 cm and a little bit larger than Doro Oshima tote bag. The body is padded and therefore softly. The soft body and handle in purple provide feeling of uniformity. The liner is silk textile in yellow. As well as Doro Oshima, the closure is magnetic but the binding is overlapped each other. This tote bag is supposed to pack more things. The overlapped closure is structured for easy storage.
We've made Sukiya Bukuro from the same Kimono in the shop. You can coordinate the tote bag with it.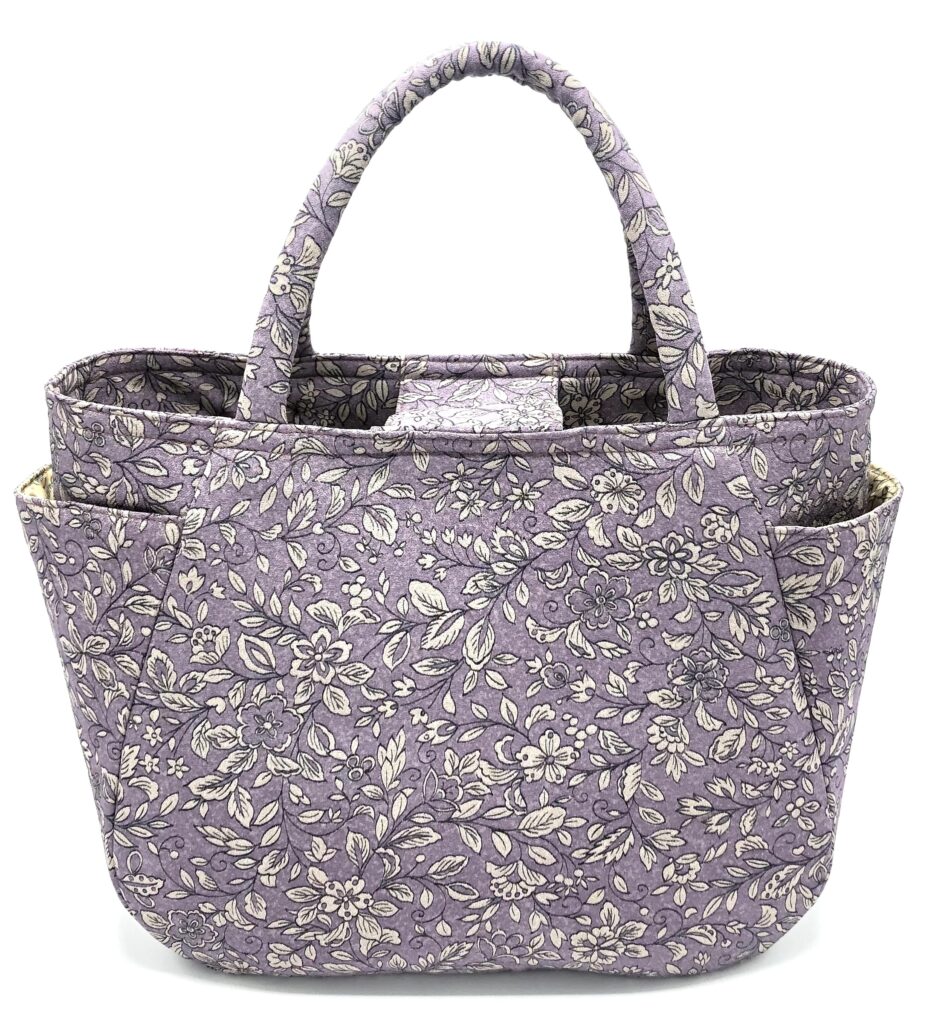 There're more bags in our store. Please check it out!