Once we got an idea how to reform the vintage textile we try to make some prototype and check if it will fulfill our expectation. "Do we have enough textile to finish it?" or "Is it really practical?" we never release the items which we are not proud of.
We picked up the vintage Kimono from "Oshima Tsumugi" for upcycling today. Oshima Tsumugi is Japanese traditional silk textile of Oshima region in Kagoshima in Japan. The Oshima Tsumugi is well known for its top-quality and called the queen of Kimono. This Kimono is men's clothes, and the color is therefore chic and simple. The finished two handbags are very plain if you compare them to&nbspFukuro Obi Handbag which we posted recently. We used almost all piece of original Kimono so that the bags give a feeling of uniformity and sense of luxury. Oshima Tsumugi represents high quality with its fine silk. But you don't have to be nervous to use the bags even the Kimono is high class textile. The upcycled bags can be used casually without losing its real value after reform. The beauty of upcycling is that the real value of Kimono is unchangeable even in different shapes.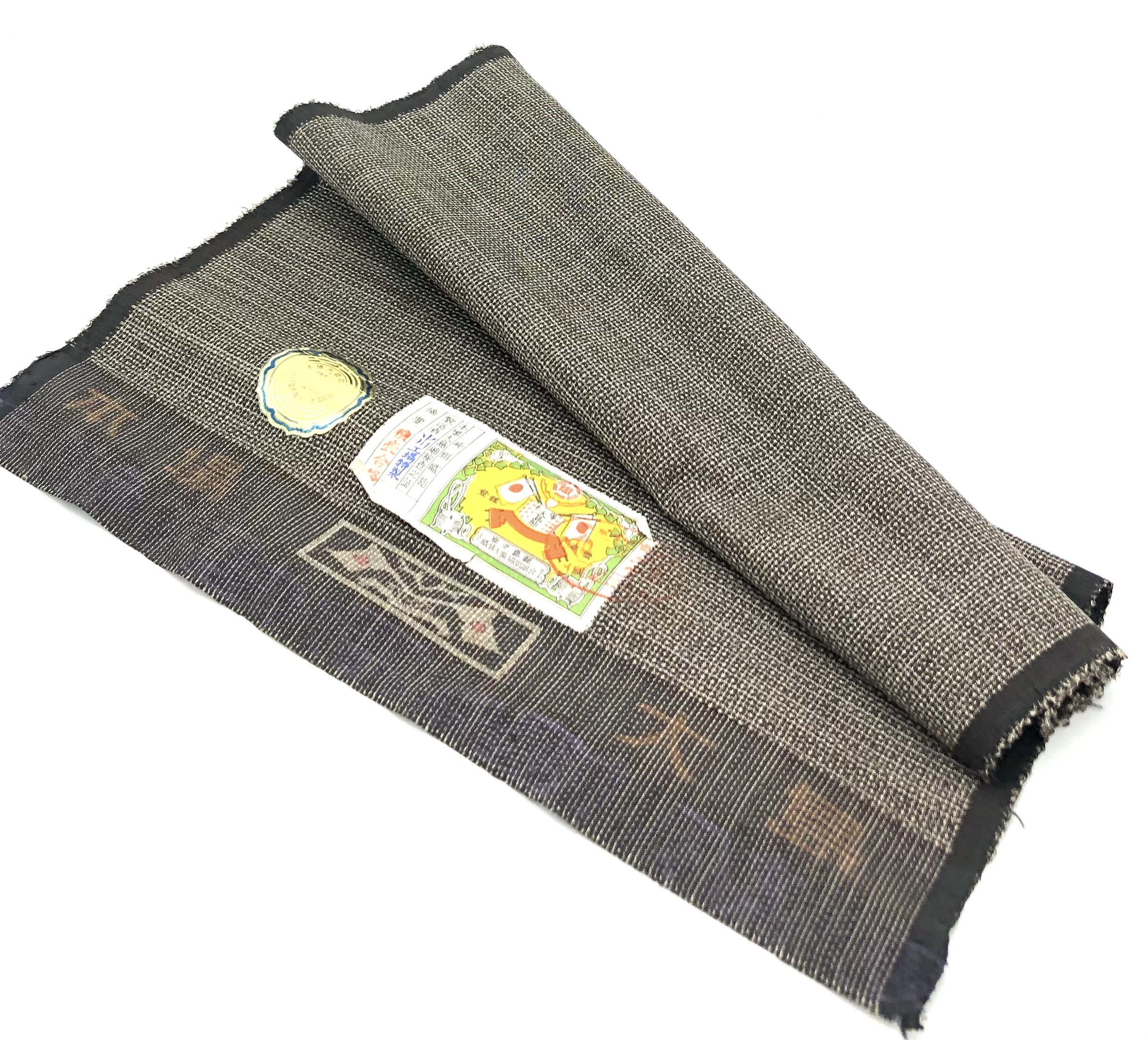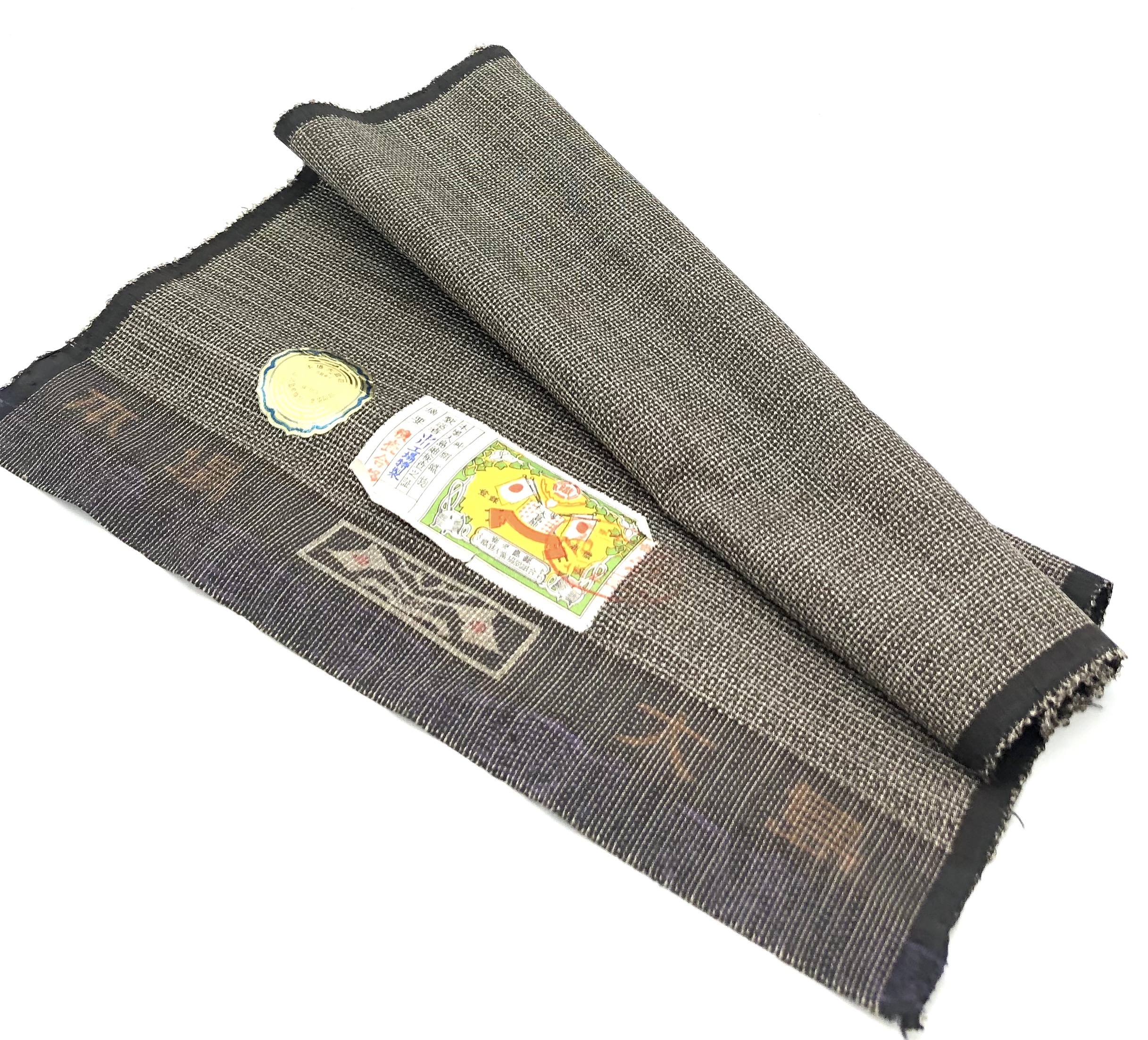 The Kimono seem to be made to order. The piece of fabric has been wrapped in "Tato Shi" paper (folding paper case) for many years. "Original Oshima" tagged and labeled.
– 01 –
Ring clutch bag from Oshima Tsumugi
We made this handbag in 3 way use. It's H33 x W27 x D3 cm size. A plastic circle ring is used for handle. The bag has a zipper pocket in the outside of the bag. You can attach the shoulder strap.
– 02 –
Oshima Tsumugi ring handle bag with eco leather
The brown ring handle of the handbag is very characteristic. Eco leather is combined for 8 cm depth. It changes the plain impression of the handbag in dark color. The liner is Haori Coat from mousseline de Laine in 1970s. We used a clasp for bag's opening. You can adjust it very easily as you will.
There are so many possibilities what we can remake from one Kimono. How we revive the Kimono and its value is really up to the ideas. As well as the individual items are full of variety. It's been always fun to make new items as we imagine who will be using them. It's how we motivate ourselves at work.
By following inspiration...That's the work for today.