Kimono is Japanese traditional outfit but unfortunately less and less people wear kimono these days. I got many kimono from mother to daughter and I guess you got also some kimono in your house. Even we don't have many opportunities to put kimono on but it will never change that you value these kimono very much. Today, I would like to introduce "how to utilize waste clothe perfectly". Today's new item is multi-use case made from "Okumi" of kimono. (Okumi is specific gusset especially in kimono.)
Without question, kimono with gorgeous pattern is always suitable for upcycling. The new item can be created by using beautiful pattens. But like as Okumi, the width of a kimono at the collar is rather small parts of kimono and it's not enough if you want to cut off and use these textile for larger items like hand bag or so. Therefore we decided to make petit multi-use case from Okumi parts.
Today you can use your phone for calling, shopping and basically everything. You don't have to carry your large and heavy wallet if you put your essentials in this multi-use case.
We made several items with different textiles. Each looks very unique with individual pattern.
– 01 –
Multi-use case from wool kimono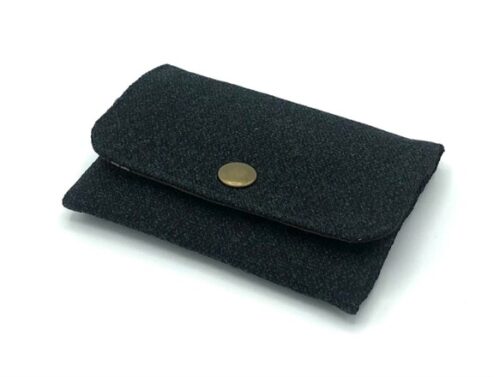 It's made from men's Kimono. You can store the cards and coins in the case. One zippered pocket is inside. For the cover, the smooth wool kimono is used. Texture of wool kimono is very soft and the flap looks very chic in dark navy. The back is smoothly lined with mousseline de Laine. The textile has a unique pattern in brown. (It looks like guard of Japanese Katana)
– 02 –
Multi-use case from "Heko" Obi
This multi-use case is made from "Heko" Obi (Men's obi) in early Showa period. Tie dyeing textile is very soft and has unique wrinkles. The liner is the same as 01 above. It's unisex design but looking at the liner with Katana pattern, maybe more for men.
– 03 –
Tie dyeing "Ebaori" multi-use case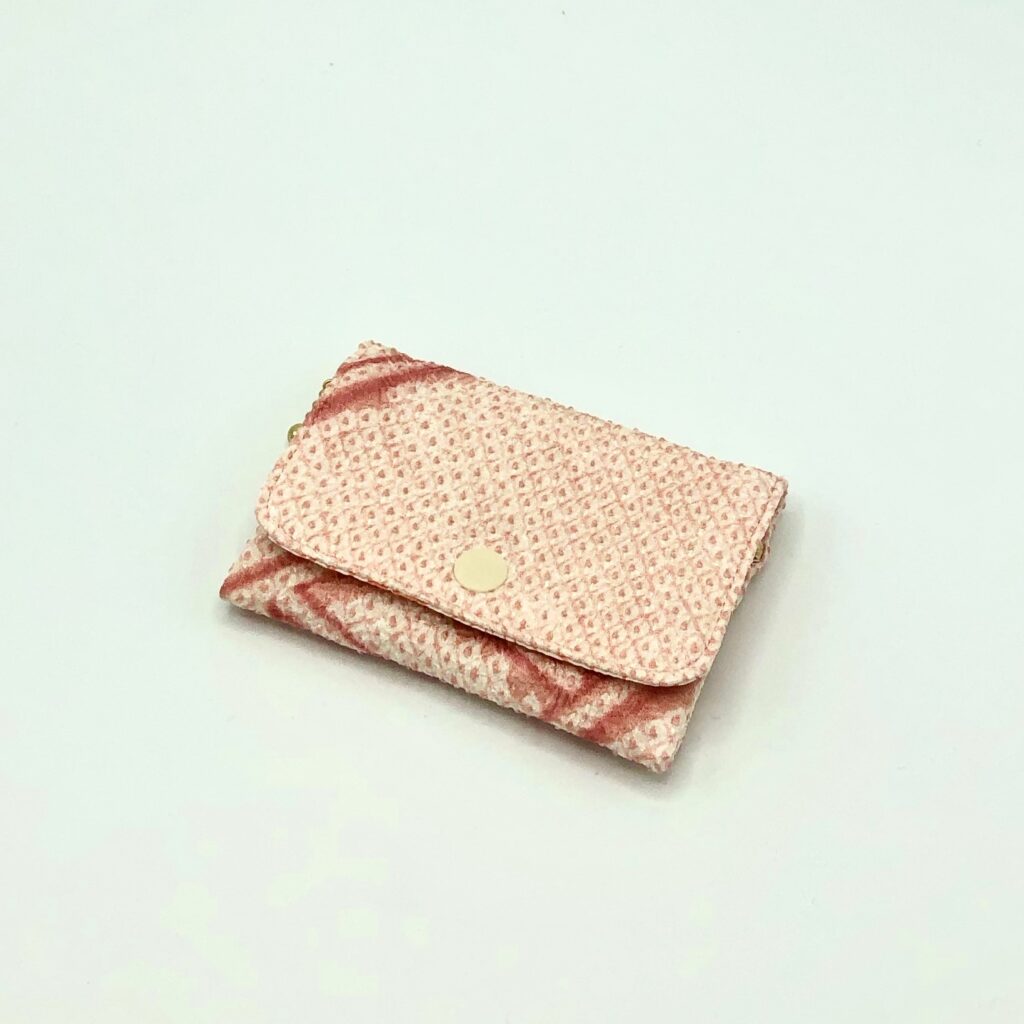 This multi-use case in pale pink is made from tie dyeing Haori coat. This juxtaposition pattern on Haori ("Ebaori") is only possible by experienced craftsmanship. The pattern is absolutely beautiful and outstanding. Okumi piece which can be cut off from one kimono is very little. and dyeing patten is random. But that's why the finished item like this multi-use case is one and only.