The juzu bukuro made from Kimono having been good taken care makes us feel well as we commemorate someone.
Let me introduce five Juzu bukuro cases which are upcycled from kimono in Taisho period and early Showa period (1912 to 1930). We combined different colors and textiles as much as possible. After we finished we displayed all Juzu bukuro with juzu. It wasn't intentionally, but we found Juzu color & Juzu bukuro was perfect match. You can pick up your favorite one along your style.
Juzu bukuro is used to carry Juzu as well as to prevent it from scratches. In addition, you can use Juzu bukuro as Zabuton (pillow) when you take Juzu off and put it on.
Aside from the discussion whether or not we need style for "Zabuton" pillow, it is always good if you have a Juzu bukuro which you really like. Your Juzu bukuro is so unique with eye-catching design and nobody takes your juzu away mistakenly. (it happens surprisingly very often at the ceremony)
Or you will never lose your valuable Juzu again.
Juzu is also worn as a talisman. You can carry your good luck talisman in the small portable Juzu bukuro.
– 01 –
Moon shaped Juzu Bukuro from Michiyuki coat
This moon shaped Juzu Bukuro is smaller than box shaped Juzu Bukuro and very recommended for the women's single Juzu. This kimono in purple with figured satin is used forSukiyabukuro&nbspfrom our latest work. Liner is also the same. It is pure silk Haori coat.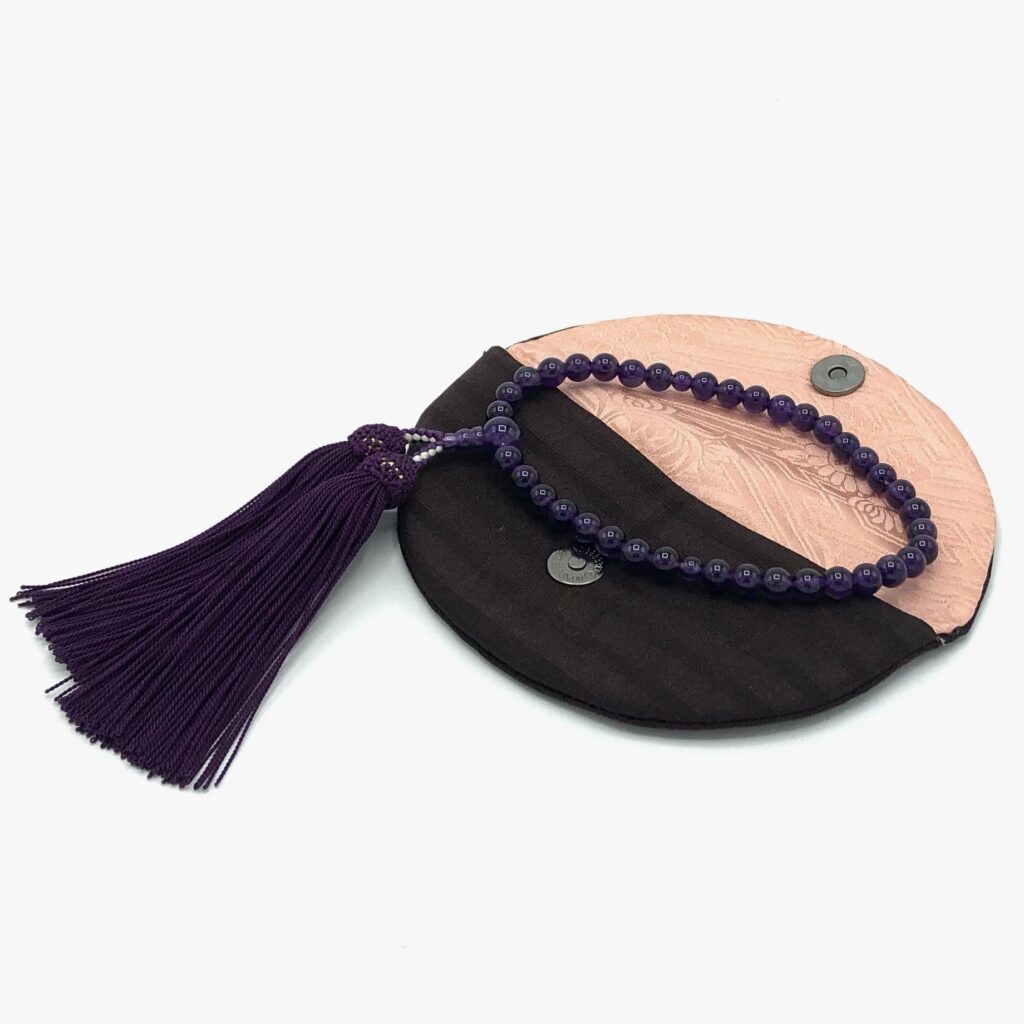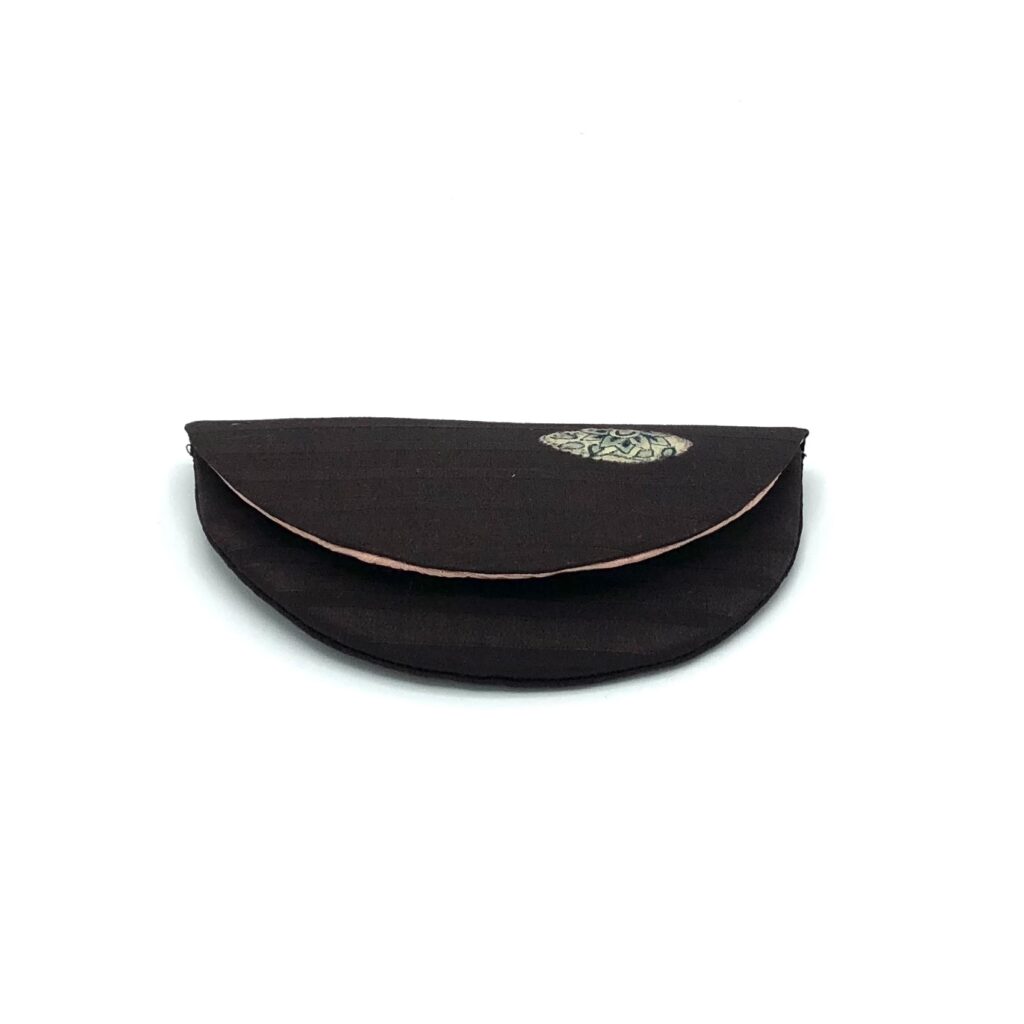 – 02 –
Moon shaped Juzu Bukuro from brocade in red and gold
This is also a moon shaped Juzu Bukuro. It is made from pure silk obi. We displayed a coral Juzu on the Juzu Bukuro. Red and gold fits perfect. The moon shaped Juzu Bukuro is accurate measured and pocketable.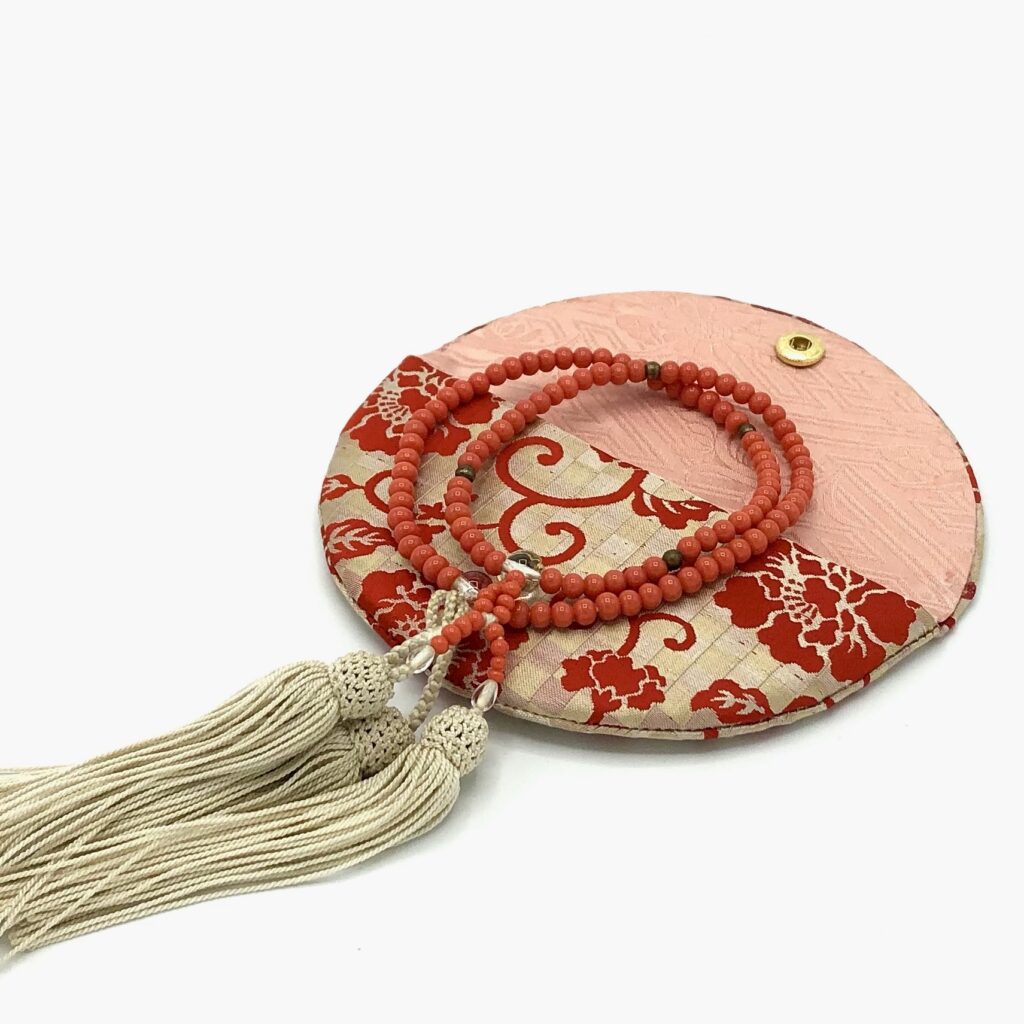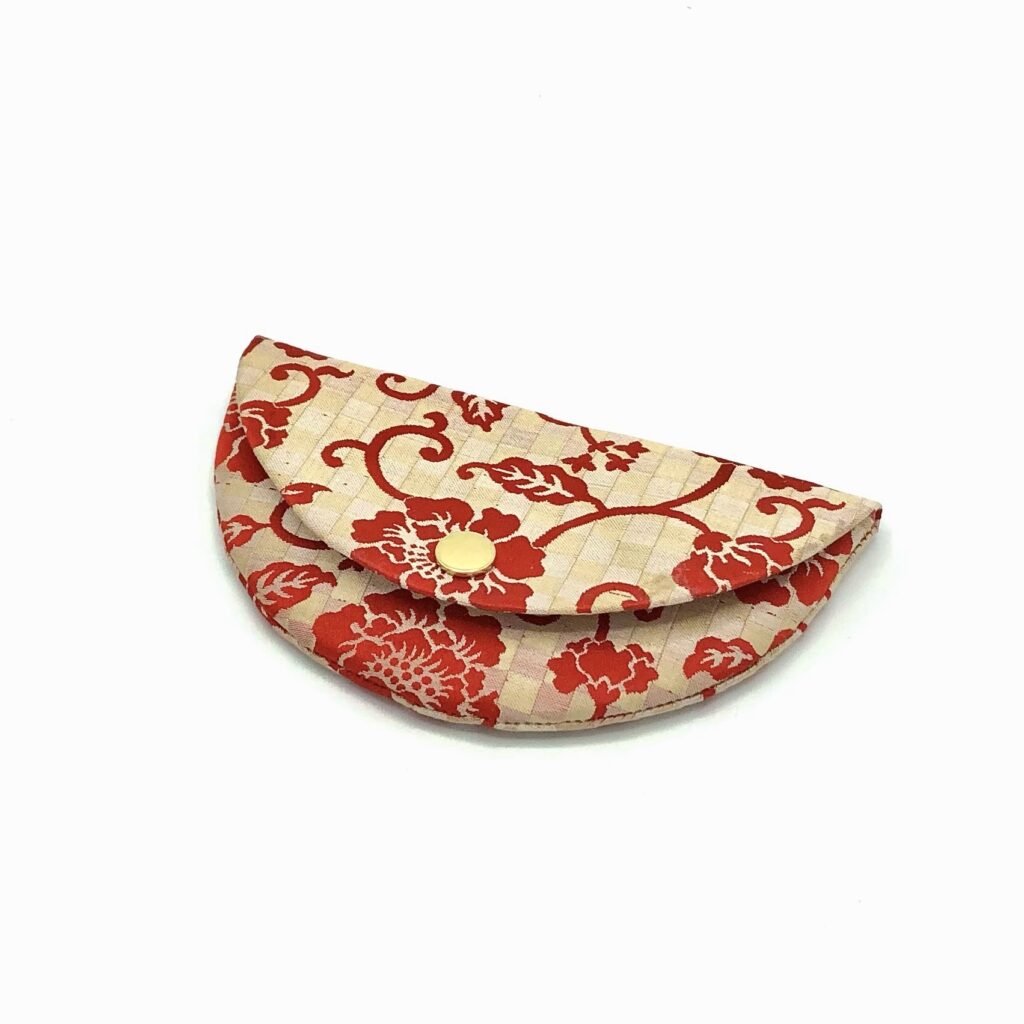 – 03 –
Omeshi Crêpe Juzu Bukuro in green
This Juzu Bukuro is made from pure silk. The Silk Crêpe kimono in pale purple is used for liner. The color match is also perfect. With hook and eye closure you can close the Juzu Bukuro without making any noise at (very quiet) ceremony...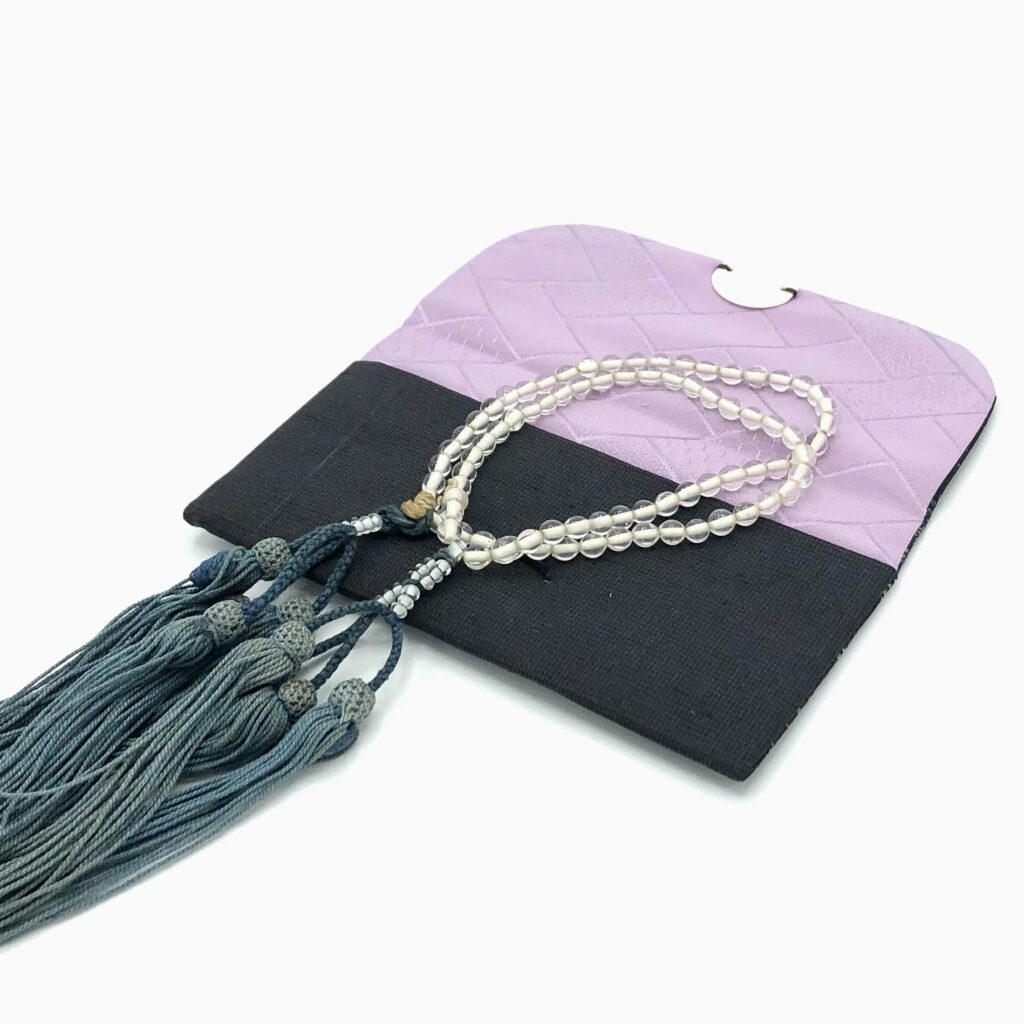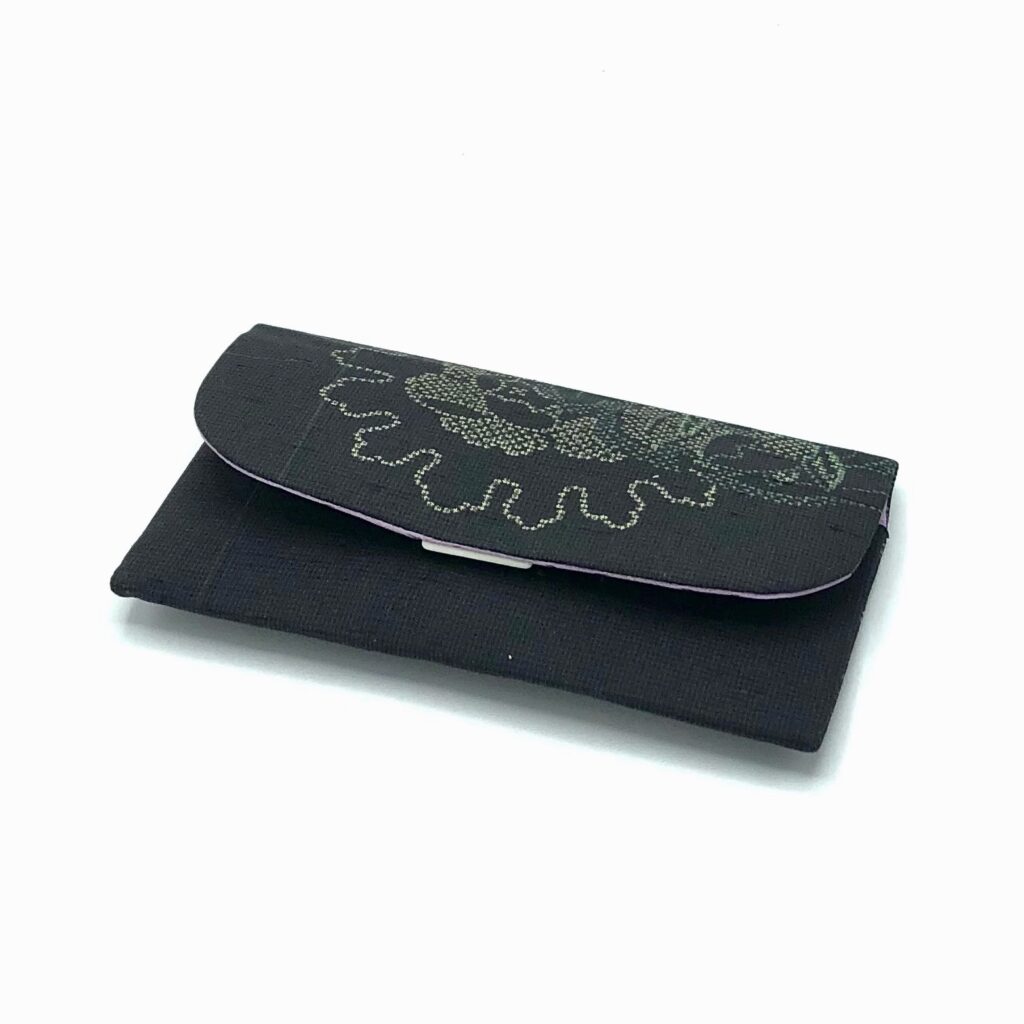 – 04 –
Juzu Bukuro from blue coat
This Sukiya bukuro is very pretty in emerald green and with random pattern in orange. Closure is also a hook and eye closure like as Omeshi Crêpe Juzu Bukuro above.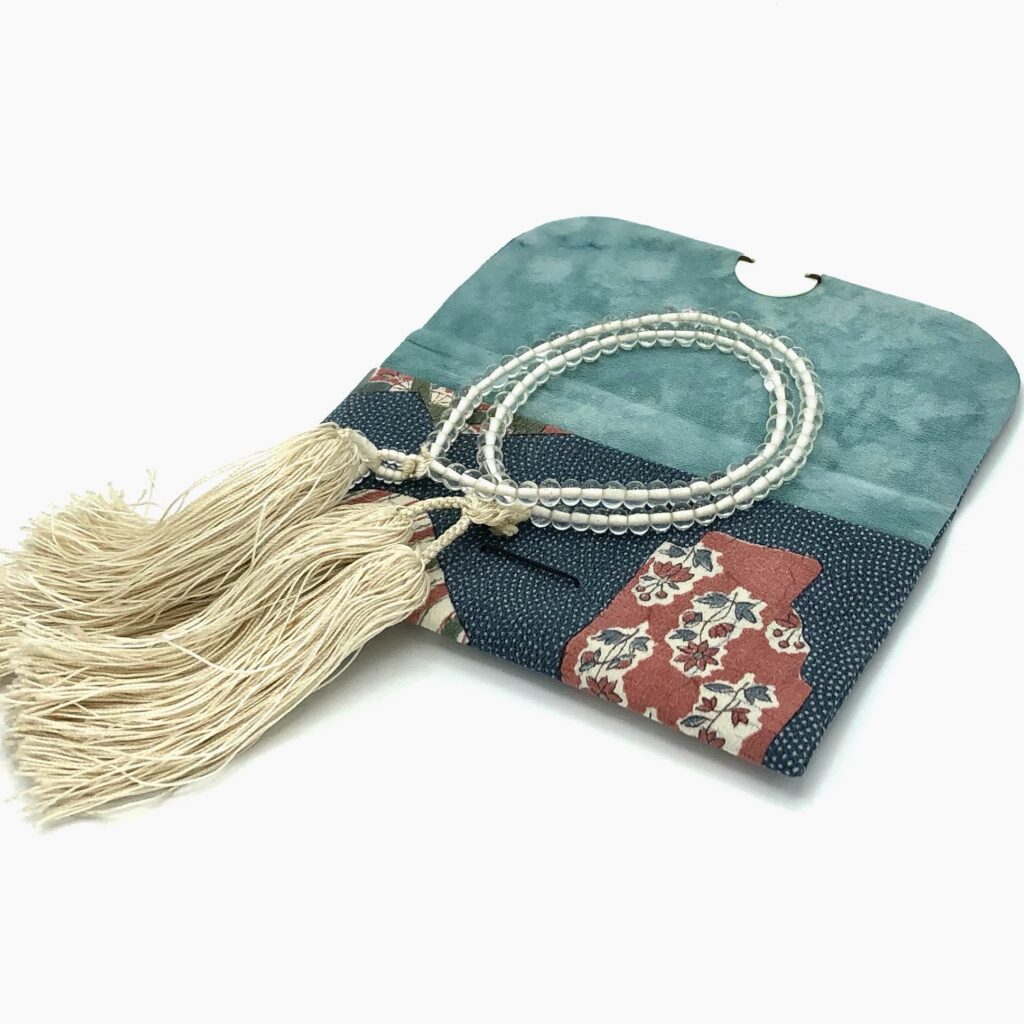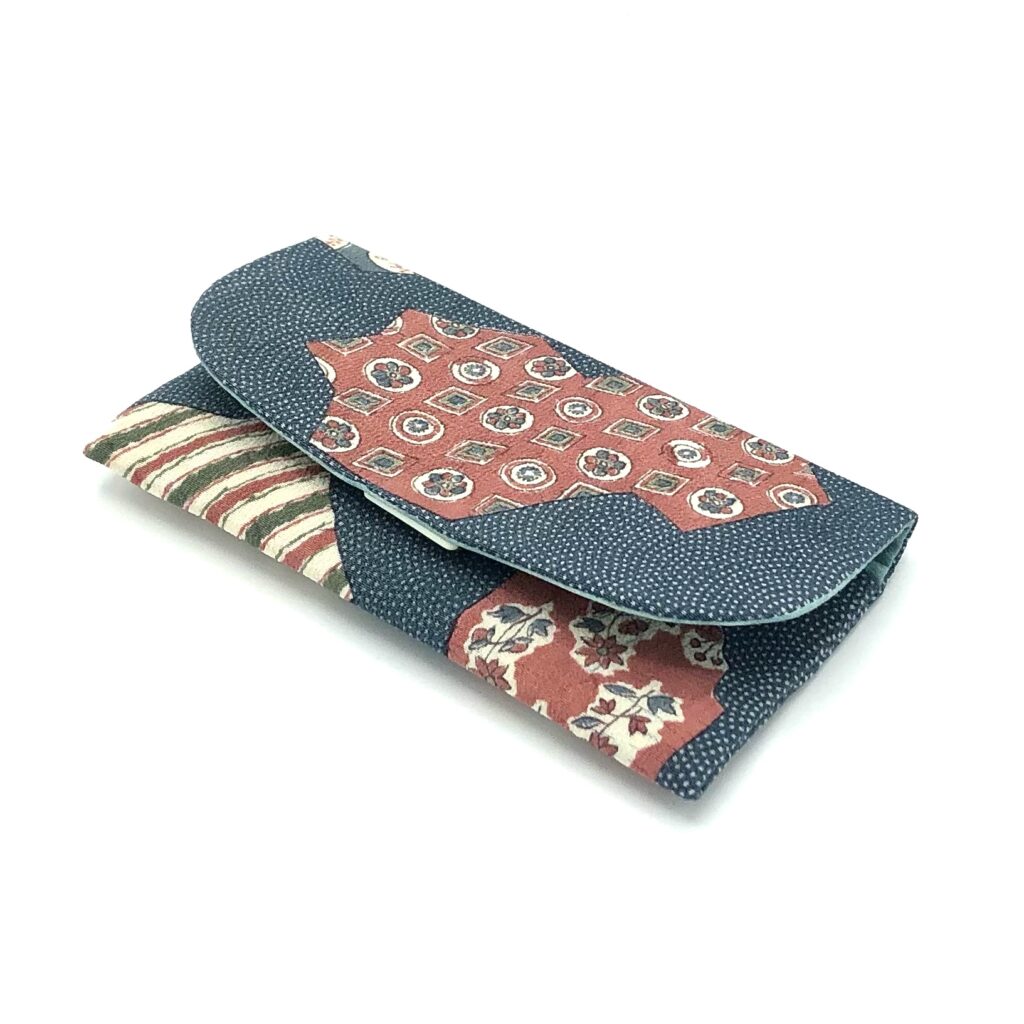 – 05 –
藤色のちりめん数珠袋
The last one is the Juzu Bukuro from Chirimen Crêpe in purple. The textile is slightly patterned. It is very simple but accomplished. Liner is pure silk Haori coat with flower design.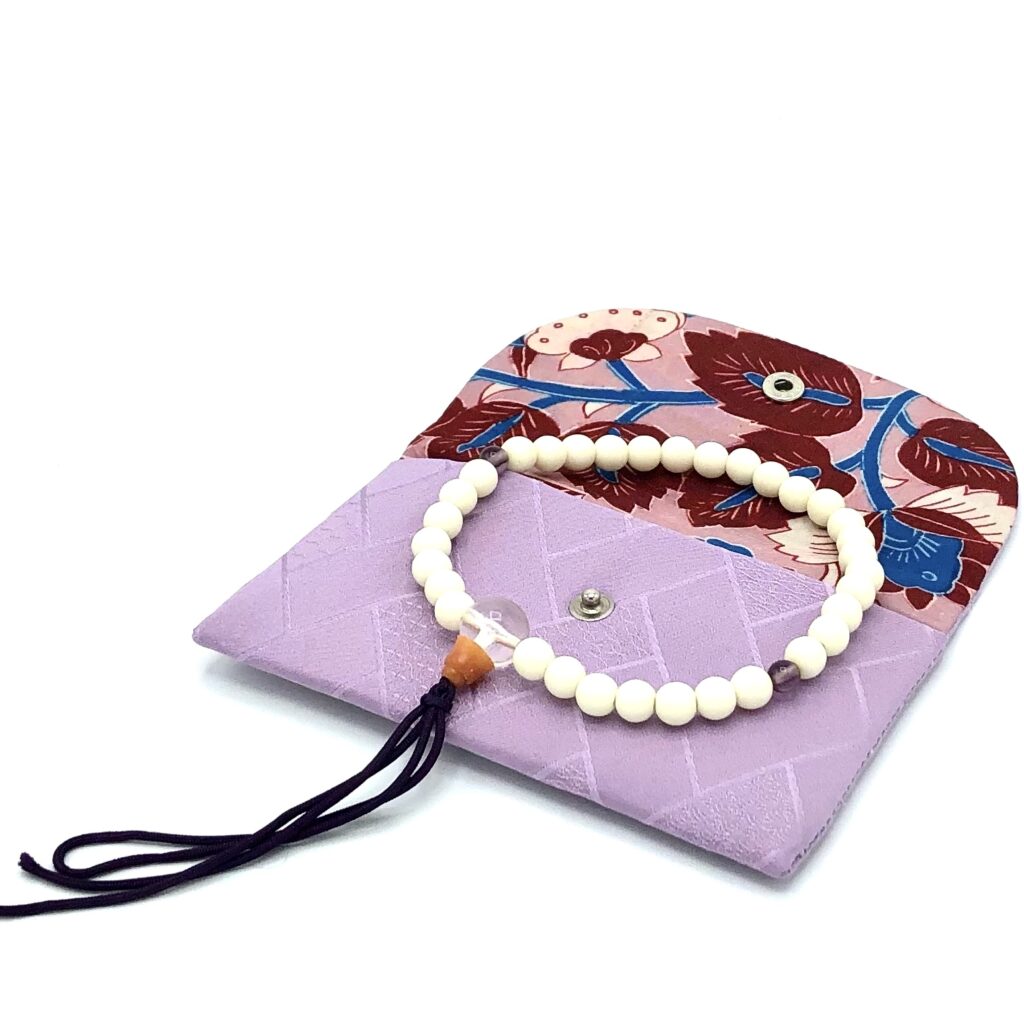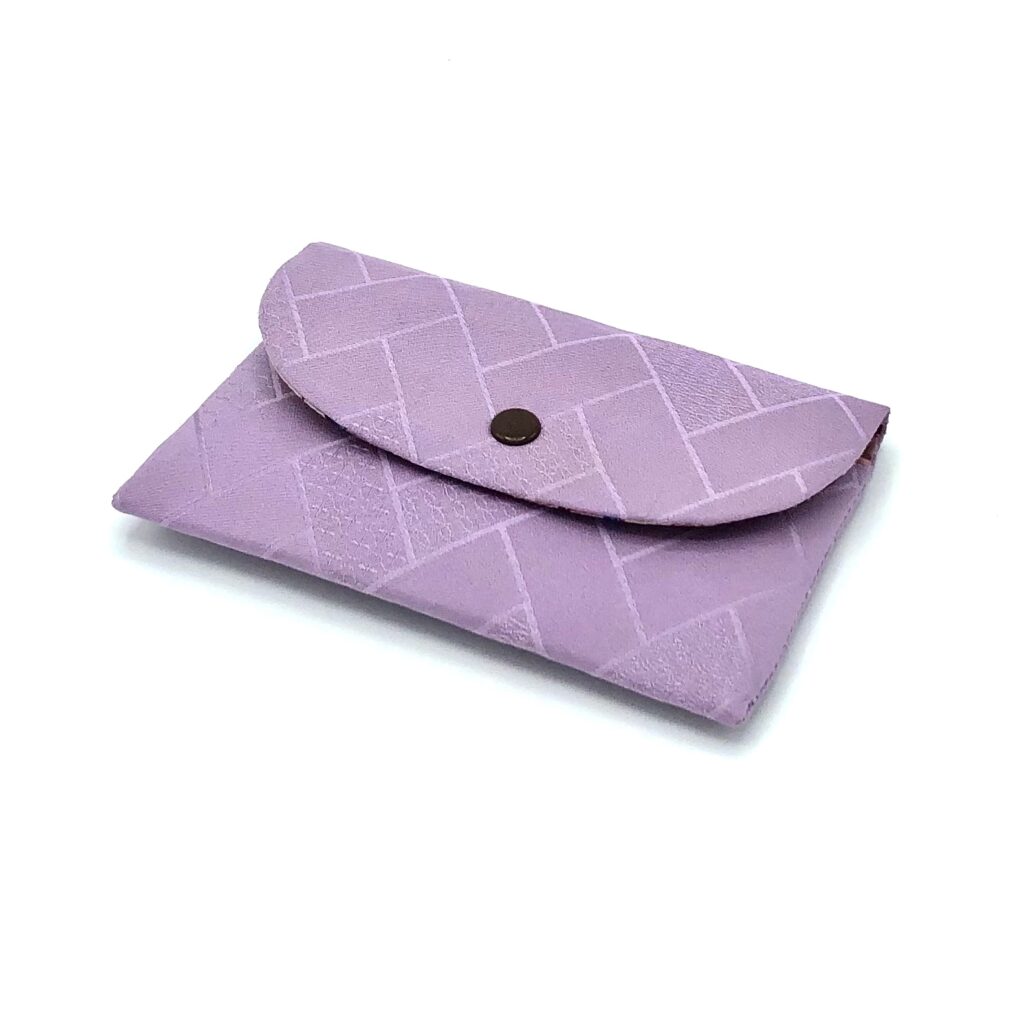 There are more Juzu Bukuro in our shop. Check it out.