We made a Suōbukuro from Nuidori Omeshi. Suōbukuro has basically same function as Sukiyabkukuro. The flap design is more sophisticated and therefore very popular with fashionable women.
We selected the orange lining for the Nuidori Omeshi with flower pattern in dark red. Very ladylike looking.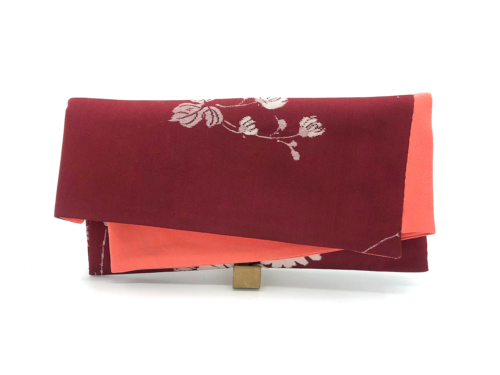 ---
General Omeshi crêpe is one of the Kimono's textile. The Shogun in Edo era (around 1787) really liked the crêpe Kimono and interestingly, since then the crêpe has been called "Omeshi" (the Japanese verb "wear" being used for noble person) until today. We used the Nuidori Omeshi from Nishijin region (called Nishijin Omesehi) which has the embroidery on it. By weaving, the extra stitch in gold, silver or also another color were woven in addition to the basic textile. It makes the pattern on the front side of Omeshi very elegant. The Omeshi which was woven in that way is called a Nuidori Omeshi.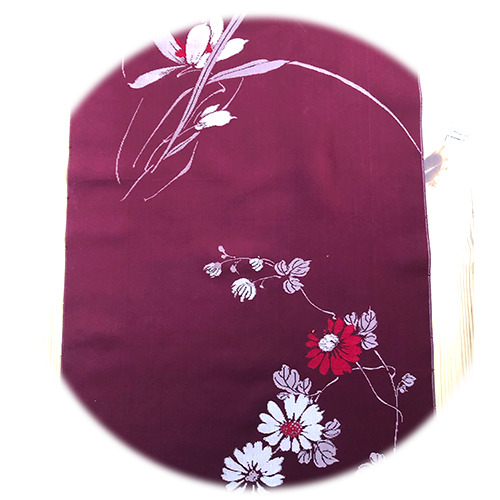 We'll make some more new items from the Nuidori Omeshi. If the weather will be more mild (hopefully) , we'll release new bags which can perfectly fits the upcoming season.