We got many feedback from our customer and it always motivates us and give us new ideas. We made a kiss-lock (Gamaguchi in Japanese ) purse from vintage Obi (perhaps from Taisho era). Also a small wallet which can be used as multi-use case.
The more you use it, the more you'll like it. We upcycled this gorgeous Obi completely and no pieces are left.
The Obi may look "too elegant", but back then people might have loved to wear gorgeous Kimono with gorgeous Obi.
We picked up rather a slim leather handle for the Gamaguchi purse. Of course you can replace it with shoulder strap as you like.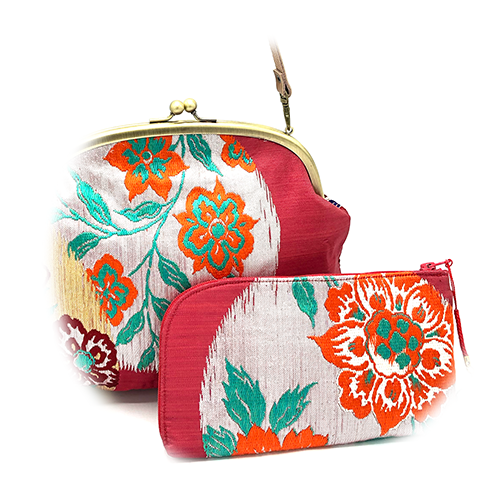 Maybe this kiss-lock purse makes you imagine a cheerful young beauty in the small town back then being exited to go out in the beautiful red Obi...?