The first day of spring has passed and I feel like it's a little bit late to make a item with winter motif...We could have made more items if we have found the Kimono with this snowflake motif earlier ?! Anyway, we created a handbag with leather handle. Following the handbag with the bamboo handles we picked up the Meisen Kimono. (Casual clothes for women in Taisho - Showa era)
The big snowflake is designed in the a dark red textile. Compared to the repeat pattern like small flowers, such kind of big pattern makes more bold impression (which I really like). As it's upcycling, we picked up less damaged pieces. Skill and concentration are needed to cut off the available pieces with the required motif in it.
---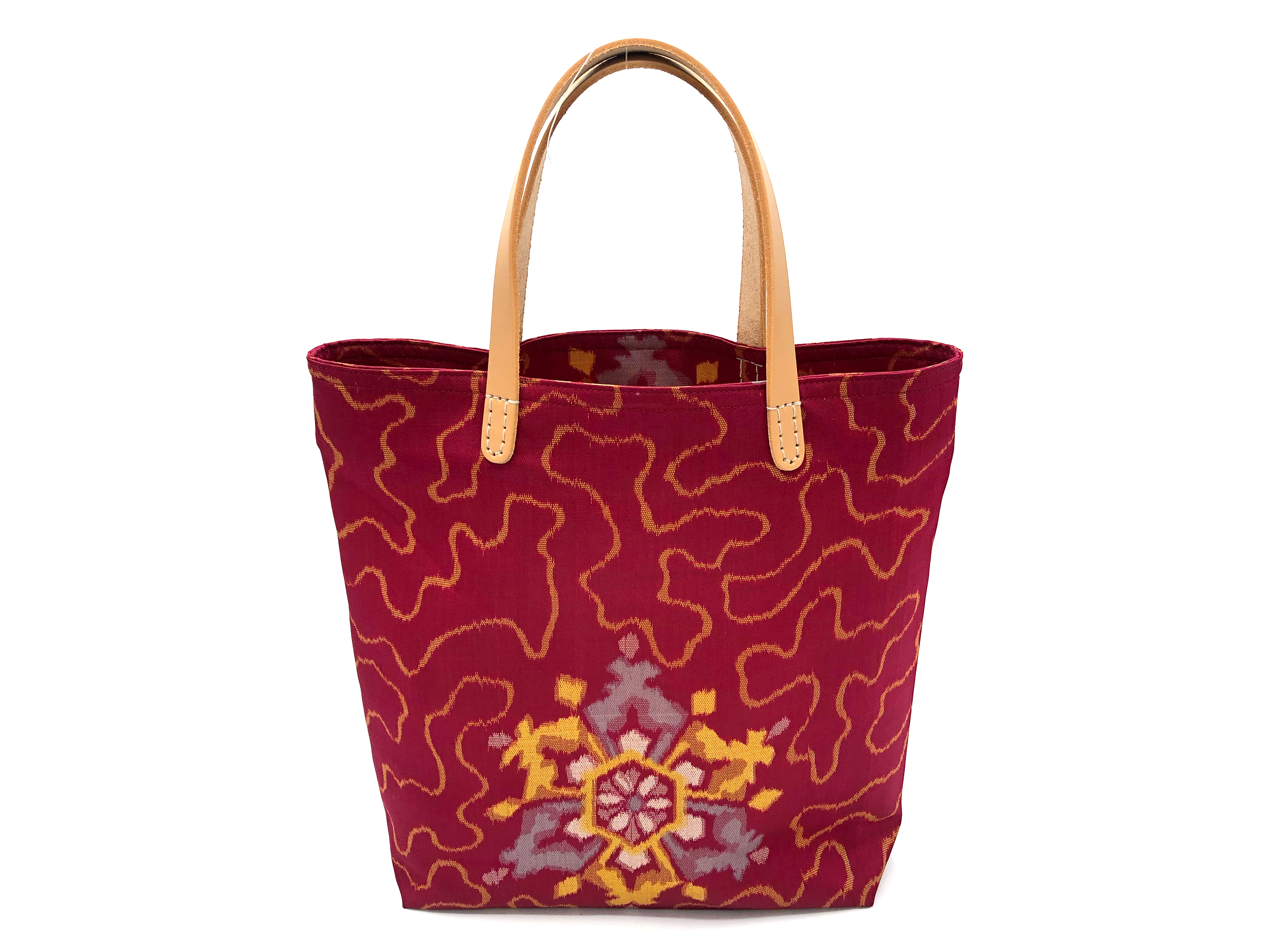 ---
By the way, I like to go out with my Kimono clutch bag from vintage Maru Obi. When I think about the original Kimono, it's been worn often in that time but has no occasion to be worn these day, I feel like I would be a "evangelist" or storyteller who tells the story of the traditional Japanese culture or the background of my works...
Actually I was spoken or asked about the clutch bag when I was underway in the city or neighborhood. Every time when I talke about the upcycled item with somebody, it become good memory for me. It brings me always fun.
I'm happy if the bag would become someone's story.