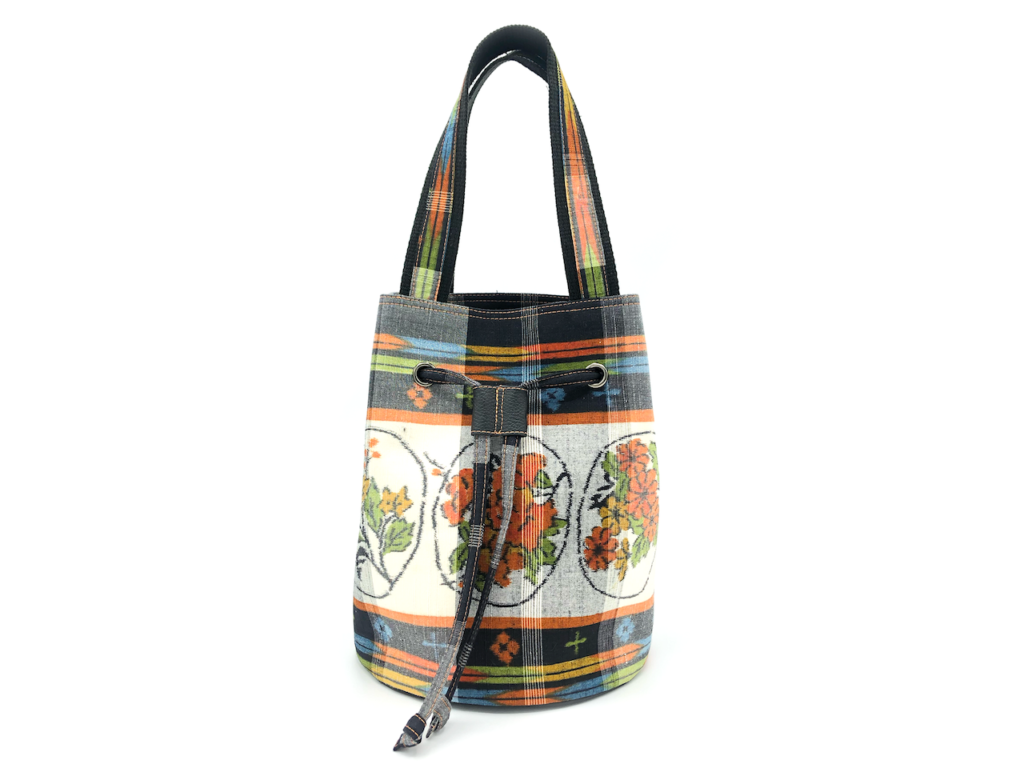 The autumn leaves are now in full bloom, and we are feeling the four seasons in Japan.
What should we make from the Showa-era retro tsumugi nagoya obi? I had been thinking of various ideas....
This is a unique tsumugi nagoya obi with flowers, plaid, and thin arrow feathers woven into a navy blue ground. It is said to have been invented in Nagoya in the Taisho era (1912-1926). Generally, "nagoya obi" started to be used in the Showa period.
The width is 30cm at the taiko part and the length is 360cm (9 sun obi), which is plenty used up. !!!!!!!!
- 01 - Draw string bag with eyelet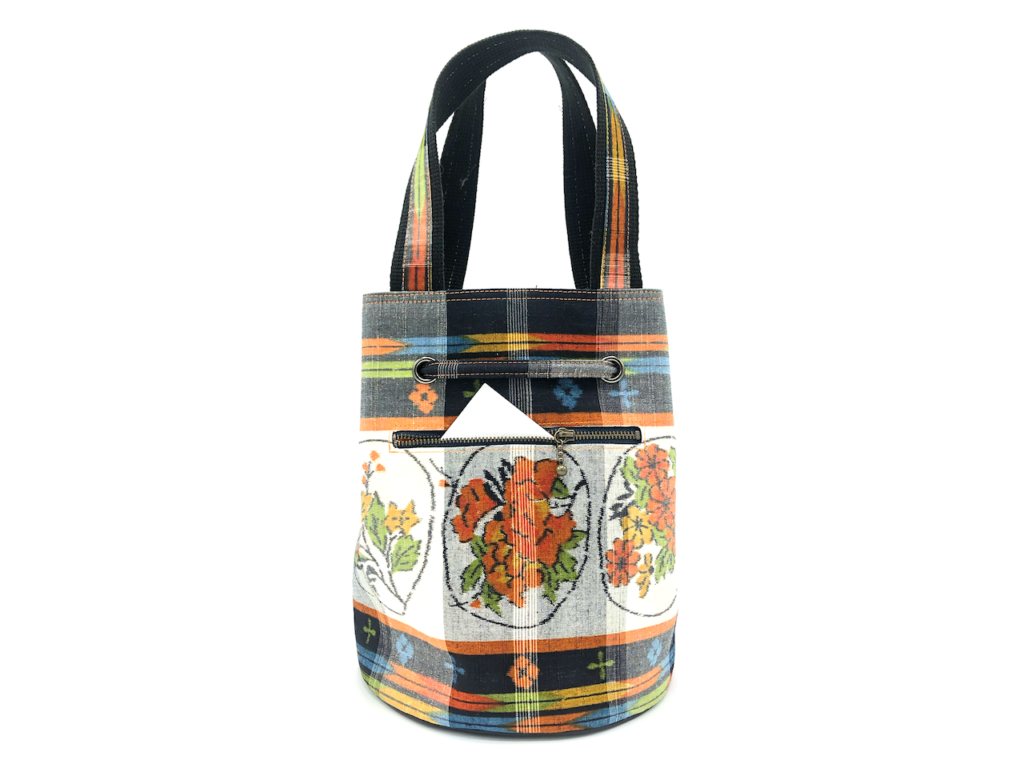 - 02 - square shaped tote bag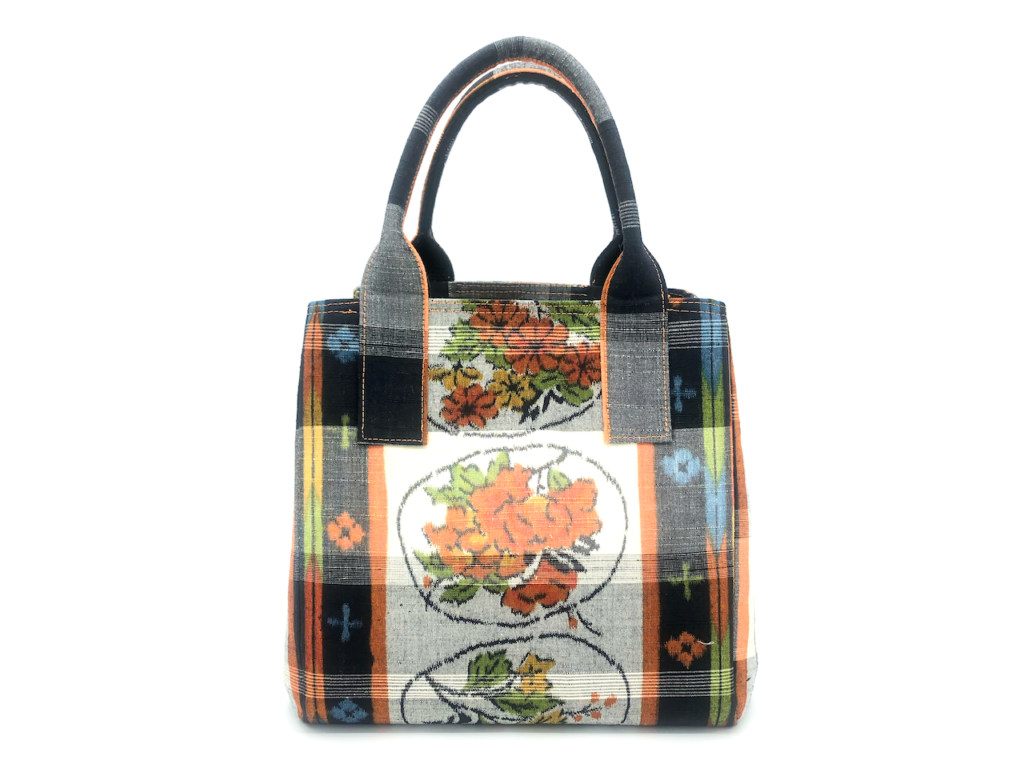 - 03 - zipper purse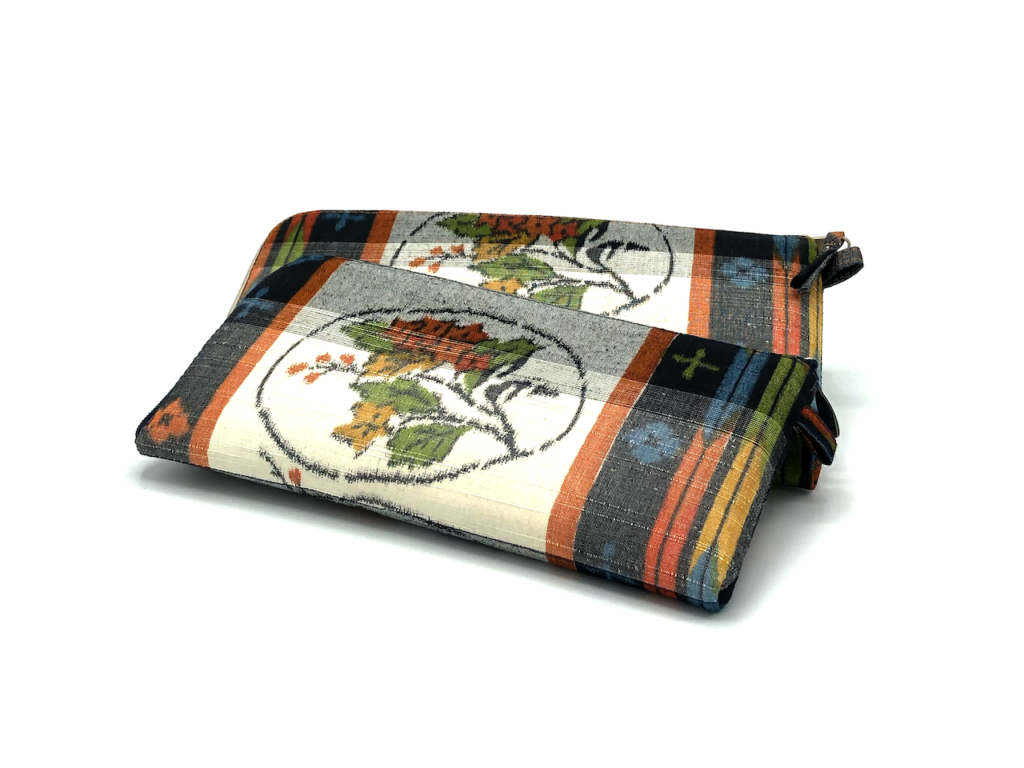 - 04 - Tote bag with toggle button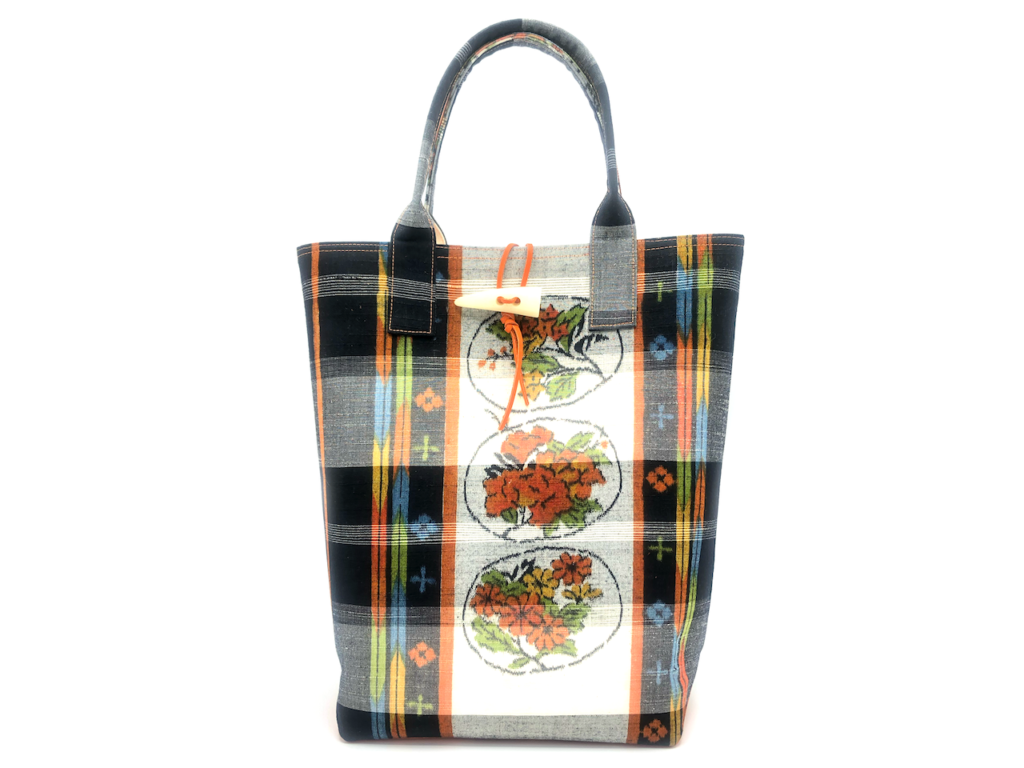 Please check Nagoya obi upcyclingwe made before!