Various attempts were made to upcycle a Shioze Marusun Nagoya obi from the mid-Showa period.
The Gin(silver)-koma embroidery with a tasteful tortoiseshell and chrysanthemum pattern on a deep raven-blue (purplish-blue) cloth is a masterpiece that exudes luxury and dignity to the full.
I was impressed by the delicate beauty and skill of the hand embroidery. How can I tell you about the unforgettable dignity...?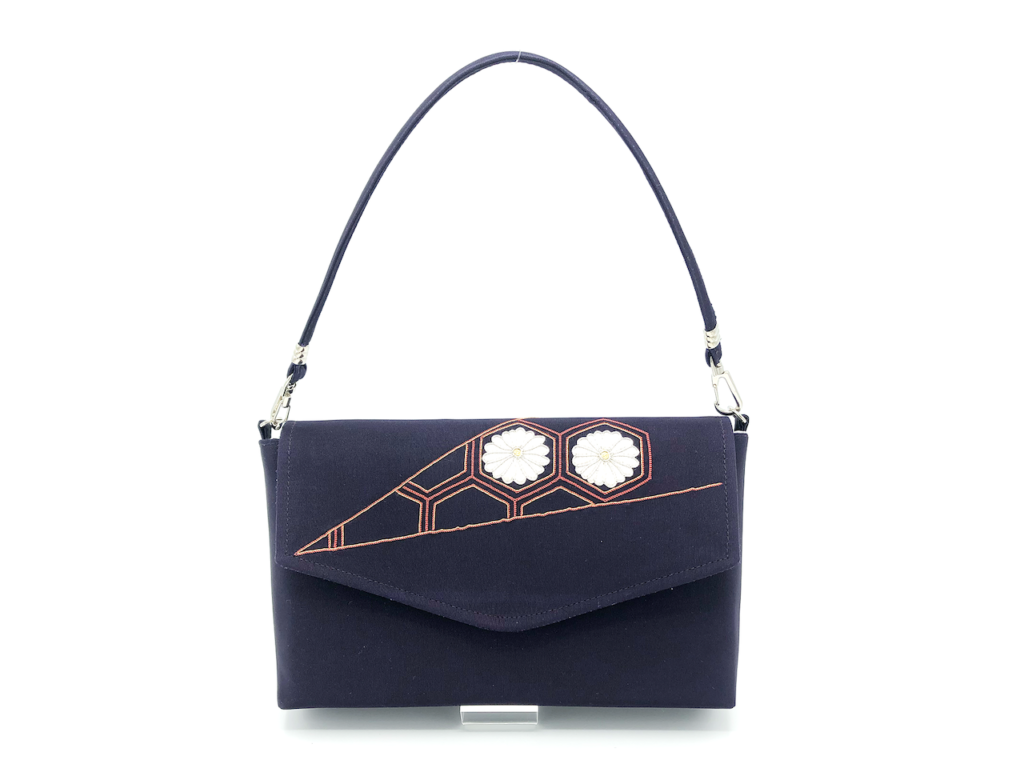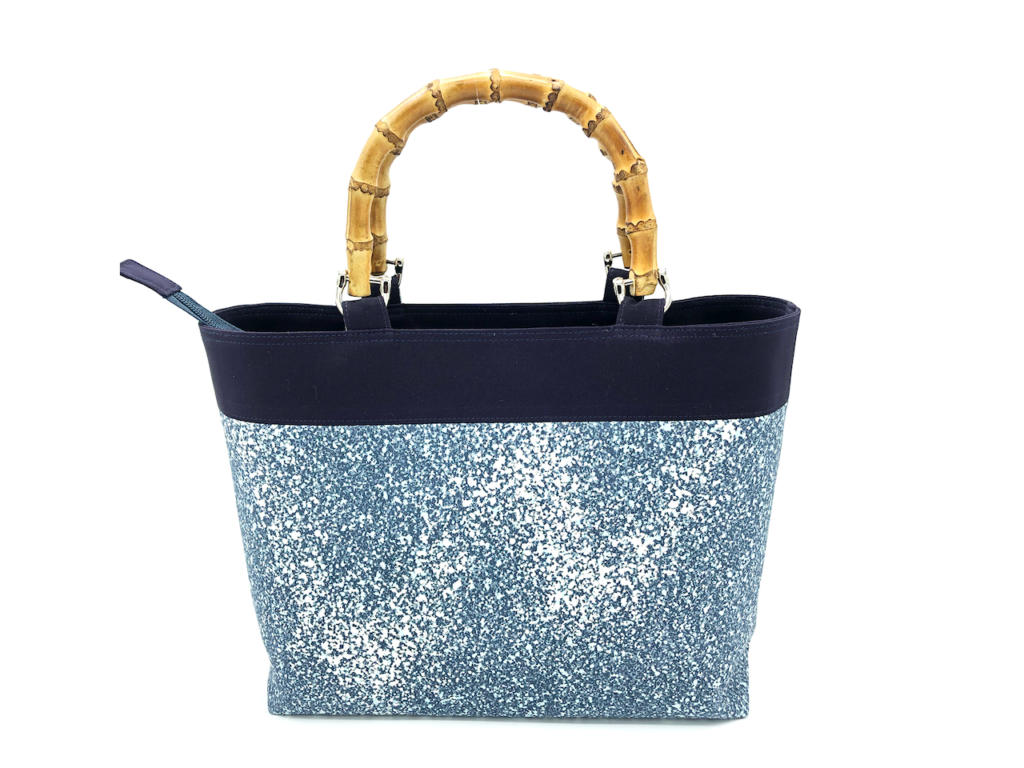 This one-of-a-kind bag allows you to enjoy the contrast between the high quality and supple texture of the Shioze obi fabric and the beautiful colors of the Edo komon large and small arare.
Measuring 25 cm (length) x 30 cm (width) x 8 cm (gusset), the bag is very light yet self-supporting.
A top gusset zipper is used at the opening of the bag to prevent the contents from being seen.
The handle is made of bamboo, so you can take it with you on short trips regardless of whether you are wearing kimono or casual clothing.