When I come up with the new ideas, I start with making the prototypes as soon as possible. There is no time like the present. Sometimes I completely forget the time and get hooked. By using the new item by myself, I improve the prototype.
I use the organizer from upcycled Obi to carry a portable Smartphone's charger and earphone. I have less opportunity for traveling during covid pandemic, but it's very useful to organize the small belongings for traveling.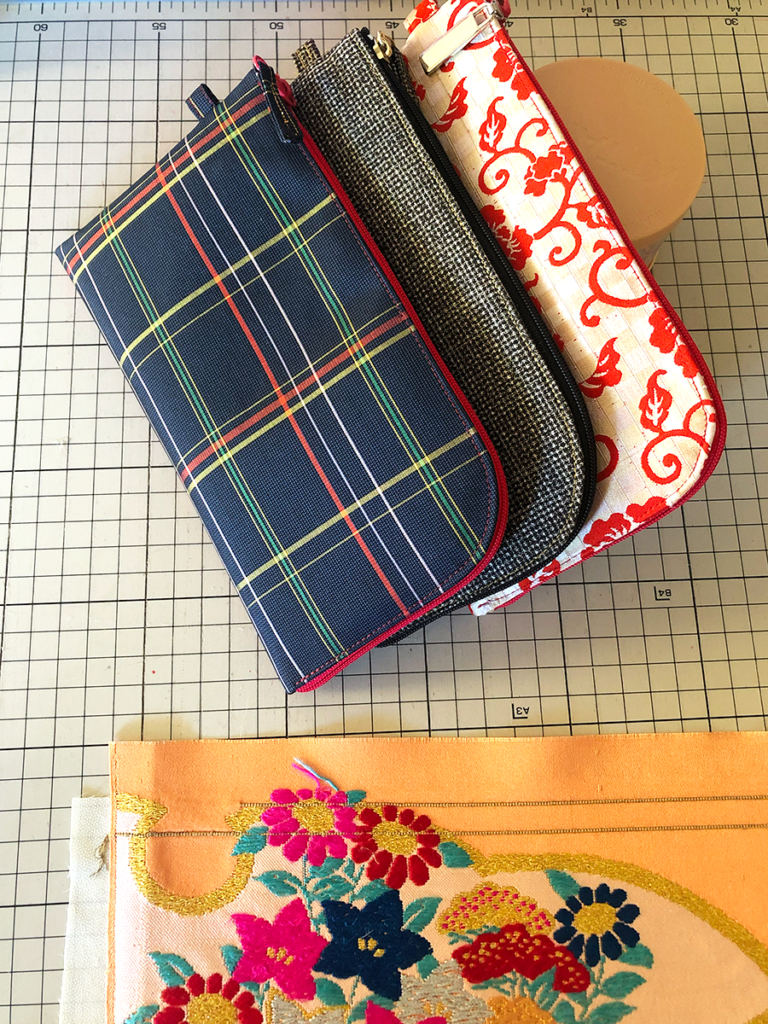 The organizer has several card pocket and you can use it as a small wallet. If you're the person preferring cashless, you can still use the organizer as multi purpose case like I do.
Of course, it looks perfect if you carry some other items made from same Kimono and Obi.
2021 has only 2 months left...I hope I can bring all my ideas into the new items within this year.
Fingers crossed...
---